FM: Iran's Right to Uranium Enrichment "Non-Negotiable"
TEHRAN (Tasnim) – Iranian Foreign Minister Mohammad Javad Zarif said that Iran has never been after nuclear technology for military purposes and stressed that its right to enrich uranium is "non-negotiable."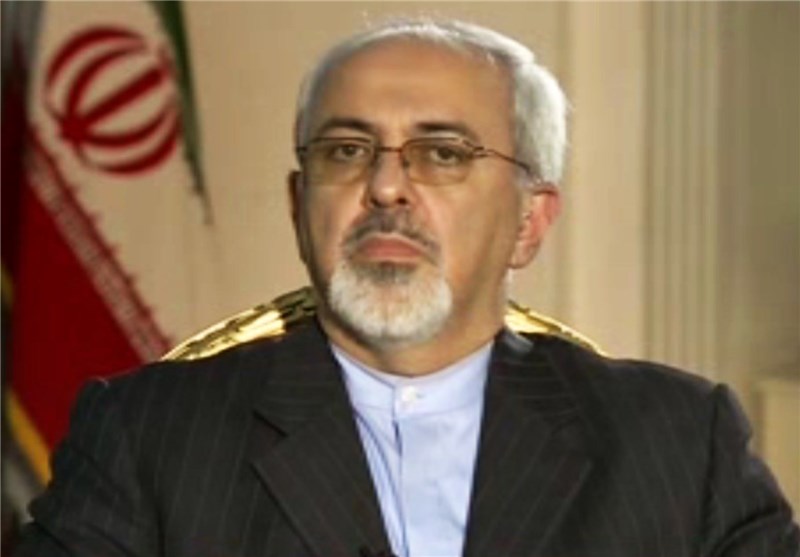 "Negotiations are on the table to discuss various aspects of Iran's enrichment program. Our right to enrich is non-negotiable," Zarif said in an interview with ABC's "This Week" program on Sunday.
"We do not need military-grade uranium. That is a certainty and we will not move in that direction. But what is necessary is for the two sides to sit together and reach a common objective," added Zarif, who is also the country's top nuclear negotiator.
Zarif further pointed to recent negotiations between Iran and the six world powers in New York over Tehran's peaceful nuclear program, and said, "We know that Iran is not seeking a nuclear weapon. In fact, what I told the foreign ministers and the (US) secretary of state (John Kerry) in the meeting, I told them that having an Iran that does not have nuclear weapons is not just your goal, it's first and foremost our goal."
Last week, Iran and the Group 5+1 -- the five permanent members of the UN Security Council plus Germany—held a meeting in New York on the sidelines of the annual UN General Assembly.
The meeting which was hosted by EU foreign policy chief Catherine Ashton, and attended by seven foreign ministers, marked the highest-level, direct contact between the US and Iran in many years as the US secretary of state, John Kerry, came face-to-face with the Iranian foreign minister, Mohammad Javad Zarif.
Earlier, Iran's President Hassan Rouhani said his country would present a proposal in talks with six major powers scheduled for October 15-16 in Geneva.
"Iran will prepare that plan and will present it in Geneva. We hope it will serve as an even more effective step to settle the nuclear issue," Rouhani said.
The United States and some of its allies have long accused Iran of seeking to build a nuclear weapons capability, an excuse for the UN Security Council, and separately the United States and European Union to impose strict economic sanctions on the country. Iran has denied such allegations, saying it only wants to harness nuclear energy for peaceful purposes and that it is opposed to any nuclear weapons on ethical, religious and practical grounds.
Iran argues that like other countries, it is entitled under the Nuclear Non-proliferation Treaty (NPT), to which it is a signatory, to use nuclear energy for peaceful purposes, and that right has long been understood to encompass enrichment under safeguards.