Kerry Sees Potential for Swift Iran Deal
TEHRAN (Tasnim) - A deal on Iran's nuclear program could be reached within three- to six-month time frame and would have the potential to dramatically improve relationship between the two countries, US Secretary of State John Kerry said.
September, 30, 2013 - 11:10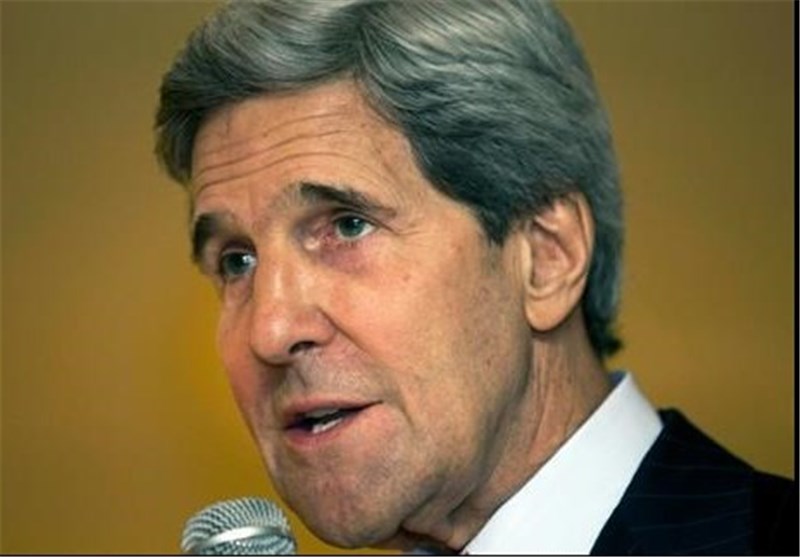 "It's possible to have a deal sooner than that depending on how forthcoming and clear Iran is prepared to be," Kerry said in an interview aired on CBS's "60 Minutes" on Sunday.
"If it is a peaceful program, and we can all see that - the whole world sees that - the relationship with Iran can change dramatically for the better and it can change fast," Kerry said.
He added that Iran could prove its sincerity by immediately opening its nuclear facilities to inspectors and keeping its uranium at lower grades unsuitable for military use.
"Iran needs to take rapid steps, clear and convincing steps, to live up to the international community's requirements regarding nuclear programs, peaceful nuclear programs," Kerry said.
"Words are not going to replace actions," he said. "What we need are actions that prove that we and our allies, our friends in the region, can never be threatened by this program."
Iranian President Hassan Rouhani and US President Barack Obama spoke by telephone on Friday in the highest-level contact between the two countries since diplomatic relations were cut a year after the Iranian revolution.
Iran has defended its right to enrich uranium as part of a civilian nuclear energy and medicine program and denied claims by some western countries that its program might include a weaponization aspect.