DM: Eagerness of Western Leaders to Meet Rouhani Sign of Iran's Standing
TEHRAN (Tasnim) – The fact that leaders of western and European countries were eagerly seeking to have a meeting with the Iranian president at the UN is a testimony to Iran's lofty and admirable position, Iran's minister of defense argued.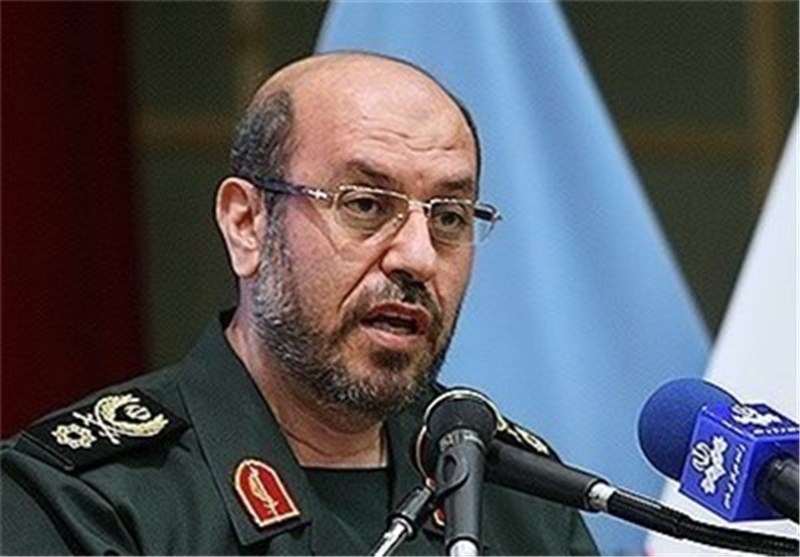 Brigadier General Hossein Dehqan, speaking in Iran's northeastern city of Mashhad, admired President Hassan Rouhani for his presence at the United Nations General Assembly last week, and noted, "Today, our nation is in such a position that the US president is after communicating with the country's president to hear the voice of the Iranian nation, and this is a great honor for our nation."
Last week, Iranian President Hassan Rouhani paid a five-day visit to New York City to attend the 68th annual session of the United Nations General Assembly.
And just on his way to leave New York to fly back to Tehran, Rouhani had a telephone conversation with his American counterpart Barack Obama at the request of the White House.
Brigadier General Dehqan also asserted that the western officials' eagerness to hold separate meetings with President Rouhani in New York reaffirms the Iranian nation's "power, might and honor."
President Rouhani's Media Adviser Mohammad Reza Sadeq announced earlier that the Iranian chief executive held separate meetings with presidents and prime ministers of 17 different countries on the sidelines of the UN General Assembly in New York.
In relevant remarks on Monday, Commander of the Islamic Revolution Guards Corps (IRGC) Major General Mohammad Ali Jafari hailed the stances adopted by President Rouhani during his UN trip as "mighty."
"The honorable president adopted mighty and appropriate stances during this trip, particularly in his address to the United Nations General Assembly," Jafari told Tasnim News Agency on Monday.