Commander: Iran Will Respond to Enemy Threats with Bigger Ones
October, 01, 2013 - 13:06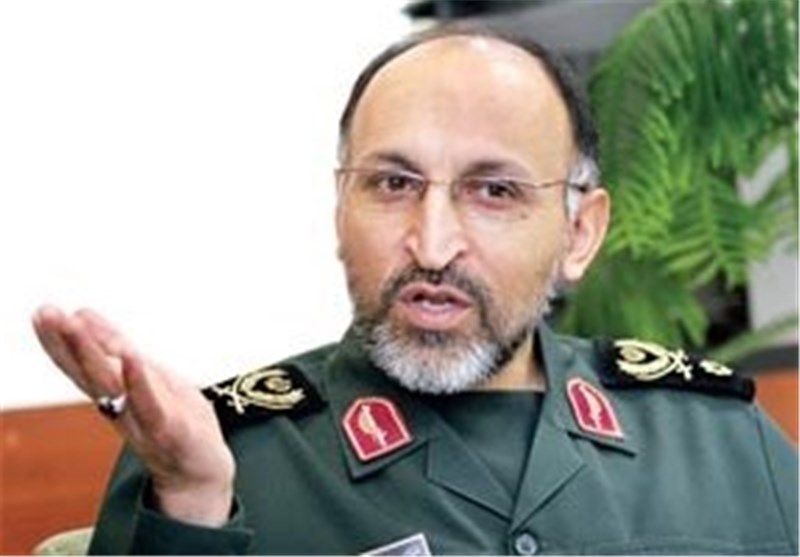 TEHRAN (Tasnim) – Iran would not let the enemy gain the upper hand in aerospace sphere, a senior Iranian commander stressed, and noted that any threat made by the enemies would definitely be matched by a larger threat from Iran.
Speaking in a conference on air-launched weaponry here in Tehran on Tuesday, Deputy Chief of Staff of Iran's Armed Forces Brigadier General Mohammad Hejazi made it clear that the country's new strategy pursued over the past two years entails responding to the enemy threats in kind.
"That we will respond to threat with threat must not be just in words and needs to materialize in action and on the real stage," Hejazi stressed.
The commander, however, explained that such military strategy did not mean following in the enemy's footsteps, but was rather about acquiring the capability to "thwart and neuter the enemy's potentials" to dent Iran's security and might.
Brigadier General Hejazi further asserted that Iranian armed forces will never let the enemy gain the upper hand in the aerospace field, adding that such an objective would be achieved by scientific efforts of Iranian academics and scientists.
In relevant remarks, senior military adviser to Supreme Leader of the Islamic Revolution Ayatollah Seyed Ali Khamenei, Major General Seyed Yahya Rahim Safavi, recently said that the Islamic Republic will never initiate a war, but at the same time noted that any potential act of aggression against Iran will face the country's "unimaginable" might.
"Iran's military strategy is a defensive and multilateral one. The Islamic Iran, based on its military strategy, will never be initiator of any war," Safavi said.
Also, Commander of the Islamic Revolution Guards Corps (IRGC) Major General Mohammad Ali Jafari had said that the IRGC has upgraded and renovated its military and defense capabilities proportionate to the scope of the enemies' vital interests, adding that any point in the region is now within the range of his forces' deterrent power.