Zarif Lashes out at Obama for Remarks about Iran
October, 01, 2013 - 14:02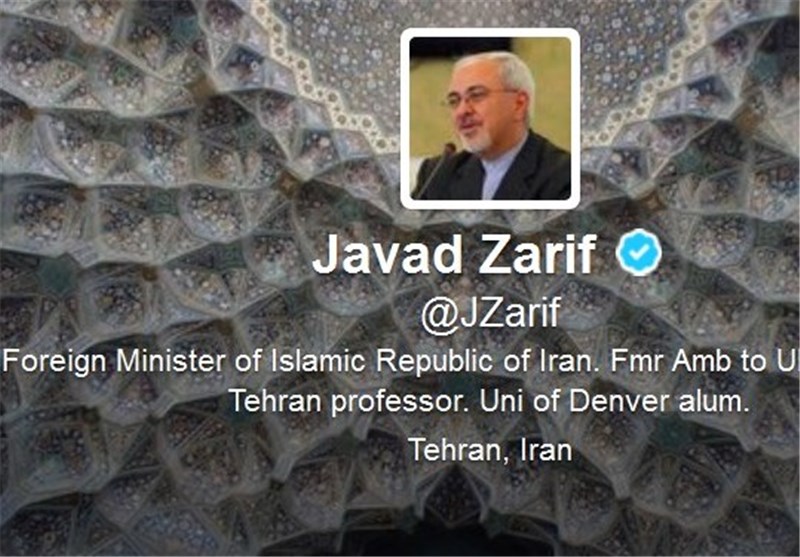 TEHRAN (Tasnim) – Iranian Foreign Minister Mohammad Javad Zarif took a swipe at US President Barack Obama for saying that Tehran was ready for negotiations because of Washington's threats.
"President Obama's presumption that Iran is negotiating because of his illegal threats and sanctions is disrespectful of a nation, macho and wrong," Zarif tweeted on Tuesday.
"President Obama needs consistency to promote mutual confidence. Flip flop destroys trust and undermines US credibility," the Iranian minister wrote on his Tweeter page.
His comments came after US President Obama, in a meeting with Israeli Prime Minister Benjamin Netanyahu on Monday, announced that all options against Iran were on the table.
Obama assured the Israeli prime minister in Washington that Iran's words about its nuclear program must be matched with concrete actions.
"It is absolutely clear that words are not sufficient," Obama told Netanyahu at the Oval Office. "We take no options off the table, including military options."
The meeting between Obama and Netanyahu came three days after Obama's phone call with Iran's new president, Hassan Rouhani, the first top-level direct contact between Iran and the US in 34 years.
President Rouhani and his US counterpart Barack Obama talked over the phone as the Iranian official was on his way to leave New York City on Friday.
President Rouhani said in New York his country was ready to engage in constructive talks with the West to address all issues over its peaceful nuclear program and rejected claims that Tehran was after nuclear weapons.
"Nuclear weapon and other weapons of mass destruction have no place in Iran's security and defense doctrine, and contradict our fundamental religious and ethical convictions. Our national interests make it imperative that we remove any and all reasonable concerns about Iran's peaceful nuclear program."