OPCW Inspectors Arrive in Damascus to Check Syrian Chemical Weapons
TEHRAN (Tasnim) - A group of Organization for the Prohibition of Chemical Weapons (OPCW) inspectors has arrived in Damascus earlier Tuesday to check a Syrian chemical weapons arsenal.
October, 01, 2013 - 17:48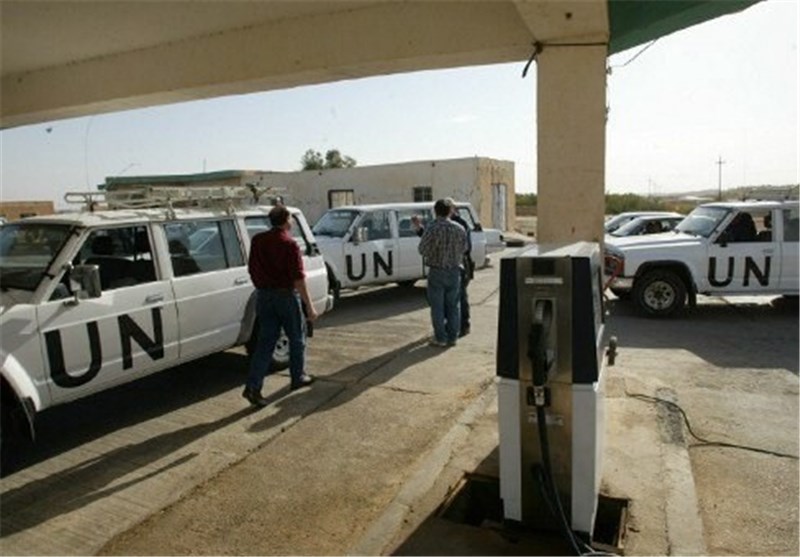 Before visiting chemicals weapons manufacturing and storing sites, the inspectors are to meet Syrian authorities, Voice of Russia quoted al Mayadeen television channel as reporting.
One Russian is reportedly among the group of OPCW inspectors, said a Syrian diplomat who met the delegation crossing into Syria from Lebanon.
"There is one Russian surname on the group's list. He arrived in Syria as part of the group," the source with the Syrian foreign office told reporters.
The group of inspectors for the most part consists of engineers, chemists, paramedics and specialists in other fields. Checks are expected to take up 30 days after which the inspectors should present their report.
The leading group of inspectors of the Organization for the Prohibition of Chemical Weapons (OPCW) in Syria does not include Russian nationals, however future participation and financial contributions from Russia are being negotiated, Russian Deputy Foreign Minister Gennady Gatilov said on Tuesday.
"Ours are not a part of the leading group of the OPCW inspectors for now. But the issue is being negotiated. A total of about 20 people have arrived in Syria," Gatilov said.
"As to Russian participation, this issue is currently being negotiated. And our possible financial contribution and parameters of practical participation will be determined. Of course, it will be necessary to consider recommendations by the UN Secretary General on this regard. As it is known, he should submit his proposals in accordance with the UN Security Council Resolution 2118," Gatilov said.
OPCW experts arrived in Syria on Tuesday.
"It concerns the so-called quartering party. Their purpose is to determine the base sites for international inspectors, which will be set in the country, and to determine the expected areas of actions. The process of establishing contact with the Syrian government, which has already appointed a person responsible for the cooperation with international inspectors at their end, will begin now," Gatilov said.