Iran Elected Rapporteur of UN Committee on Disarmament, Security
October, 02, 2013 - 12:09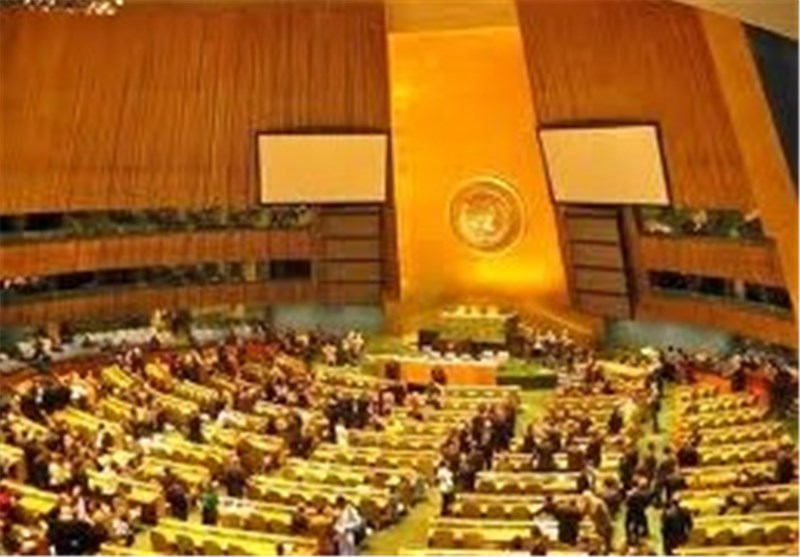 TEHRAN (Tasnim) – The United Nations Disarmament and International Security Committee (UDISC) on Tuesday unanimously appointed Iran as its new rapporteur for a year.
The appointment took place about an hour after the highly anti-Iran UN General Assembly address of the Israeli prime minister.
UNDIC is the General Assembly's main committee on Disarmament and International Security. It is better known at the UN as the First Committee, and is the General Assembly's prime workshop for drafting resolutions and initiatives dealing with global security, especially efforts to regulate and reduce armaments.
The First Committee considers all disarmament and international security matters, cooperation in the maintenance of international peace and security, as well as principles governing disarmament and the regulation of armaments.
In 2012, the UN General Assembly adopted a resolution to hold a high-level meeting on global nuclear disarmament for the first time upon a request by the Non-Aligned Movement (NAM) member states.
Last week's nuclear disarmament meeting and President Hassan Rouhani's highly praised address there, offers a handy example of Iran's approach in managing such issues, pleasing all nation's representatives, save for the Zionist regime's isolated envoy.
In his address, Rouhani urged Israel to sign the Nuclear Non-Proliferation Treaty and called for a world disarmament conference to establish a nuclear-free zone in the Middle East.
"Almost four decades of international efforts to establish nuclear weapon-free zones have regrettably failed," he said. "Urgent, practical steps toward the establishment of such a zone are necessary. The international community has to redouble efforts in support of the establishment of this zone."
Israel, which is believed to possess anywhere from 75 to as many as 400 nuclear weapons, keeps a policy of ambiguity over its nuclear activities and has refused various calls to sign and ratify the NPT.