8 Tons of Narcotics Seized in Northeastern Province in 6 Months
October, 02, 2013 - 15:43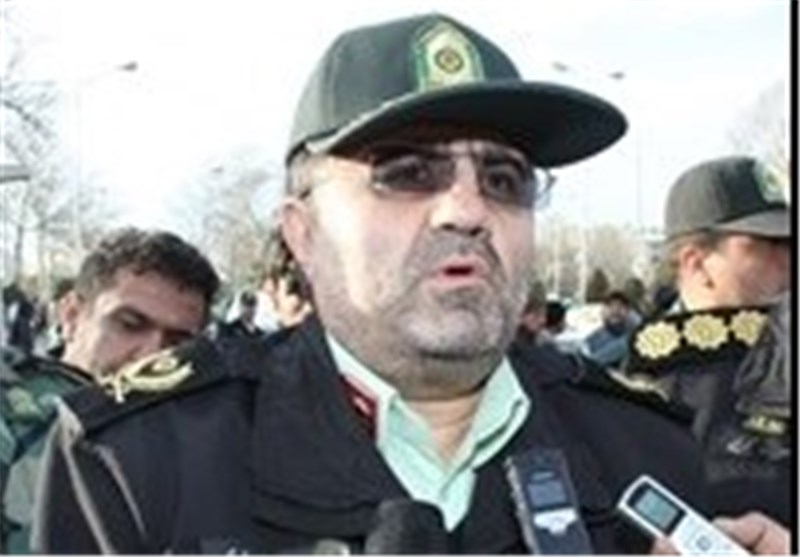 TEHRAN (Tasnim) – Eight tons of narcotic drugs were seized by anti-narcotic police forces in Iran's northeastern Khorassan-e Razavi province during the first 6 months of the current Iranian year (March 21- September 22, 2013).
Commander of Khorassan-e Razavi Law Enforcement Forces General Bahman Amiri Moqaddam announced the news on Wednesday at a press conference, adding that the figure shows a 30 percent rise compared to the corresponding period last year.
General Amiri Moqaddam also referred to the ceaseless efforts made by the police forces in their campaign against the sperad of drugs, saying 27 bands involved in drug trafficking and smuggling were identified and their members arrested in the last 6 months, up by 8% on the same period last year.
In recent decades Iran has been hit by drug trafficking, mainly because of its 936- kilometer shared border with Afghanistan, where the United Nations Office on Drugs and Crime says accounts for 90% of the world's opium.
The United Nations has estimated in the past that opium trafficking makes up 15 percent of Afghanistan's gross domestic product, a figure that is likely to rise as international military and development spending declines with the NATO withdrawal at the end of 2014.
According to the UN Office on Drugs and Crime, Iran is netting eight times more opium and three times more heroin than all other countries in the world combined.