Rouhani: Americans Insisted on Direct Meeting ahead of UN Trip
October, 02, 2013 - 18:00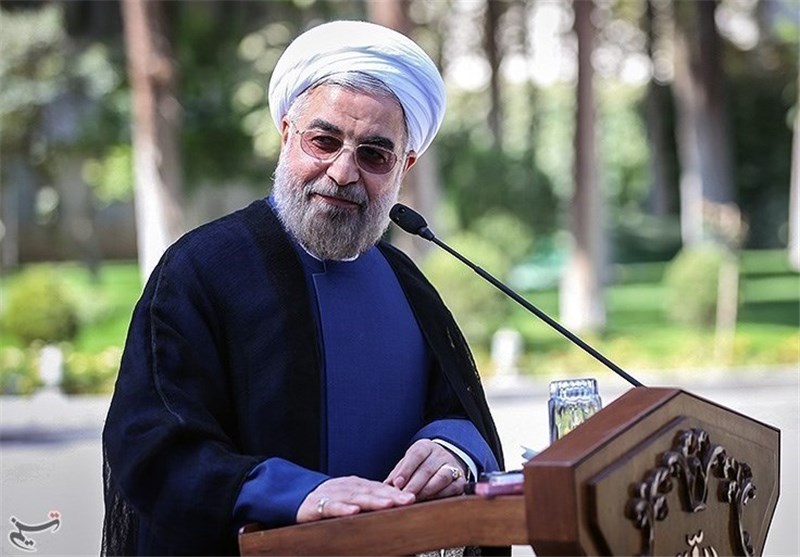 TEHRAN (Tasnim) – President Hassan Rouhani said the US officials had sent several messages to the Iranian delegation about holding a direct meeting days before his arrival in New York to attend the UN General Assembly.
"American officials kept insisting that a meeting take place between the two presidents of Iran and the US. They sent messages in this regard several days before the trip to New York," Rouhani told reporters on the sidelines of the cabinet's weekly session here in Tehran on Wednesday.
He said there were talks of a short, direct contact with Obama "in one of the aisles of the UN General Assembly or on the sidelines of one of the meetings."
The Iranian chief executive further dismissed media reports that Iran has humiliated the US by rejecting the direct meeting, and noted, "Basically, this is not about humiliation… We had no problem with a meeting, but the necessary arrangements and conditions in this regard were not provided."
Rouhani earlier said that an anticipated direct meeting with Obama had been cancelled due to the lack of time.
Speaking to reporters at Tehran's Mehrabad International Airport upon returning from New York last week, President Rouhani explained why a much anticipated direct meeting with Barack Obama did not occur in New York, saying, "There was not enough time for such a meeting."
But the two presudents had a telephone conversation as Rouhani was on his way to the airport to fly home, the first such contact in more than three decades.