Coordinated Int'l Action Could Help Avoid Use of Force in Syria: Putin
TEHRAN (Tasnim) – Coordinated action by the countries involved in the Syrian settlement process may help avoid the use of force, Russian President Vladimir Putin said at the Russia Calling investment forum in Moscow.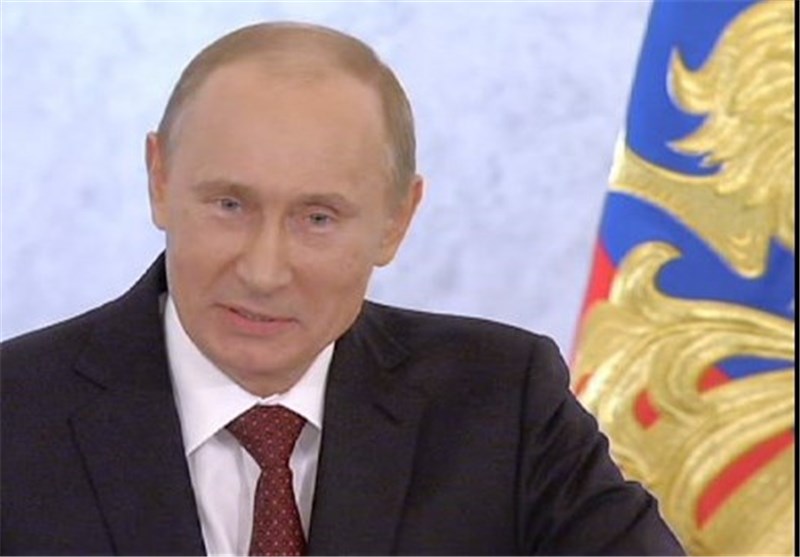 "I presume it will be unnecessary to use force and increase casualties on the long-suffering Syrian land if our coordinated actions persist," Putin said, Voice of Russia reported.
The Syrian settlement plan "is not just our achievement, it is a common achievement, an achievement of the United States and President Barack Obama who made a related decision, and a result of our collective efforts at the UN Security Council," Putin stated.
"It refers to the unwavering position of China, India, Brazil, Argentina and Indonesia," he said.
Putin thanked "the colleagues who were eyeing a military scenario but generally agreed with our opinion about the need to use all forces and means for settling the problem peacefully - France, the UK and Turkey, I hope."
Judging by how chemical weapons liquidation proceeds in Syria, we are on right path, he said.
The Russian president also said that he was content with the situation development regarding chemical weapons liquidation in Syria.
"Judging by what work related to the Syrian chemical weapons liquidation is currently being held, we have grounds to think that we are on the right path," Putin said when answering questions at the Investment Forum "Russia Calling!"
Putin said in response to the statement that the US did not rule out military actions on Syria that "we do not rule out any possibilities of use of force."
"But solely upon the decision of the UN Security Council, or as reaction to direct aggression towards some country, there are only two legal ways to use force," the Russian president said.