DM: Israel too Weak to Take Military Action against Iran
October, 04, 2013 - 13:04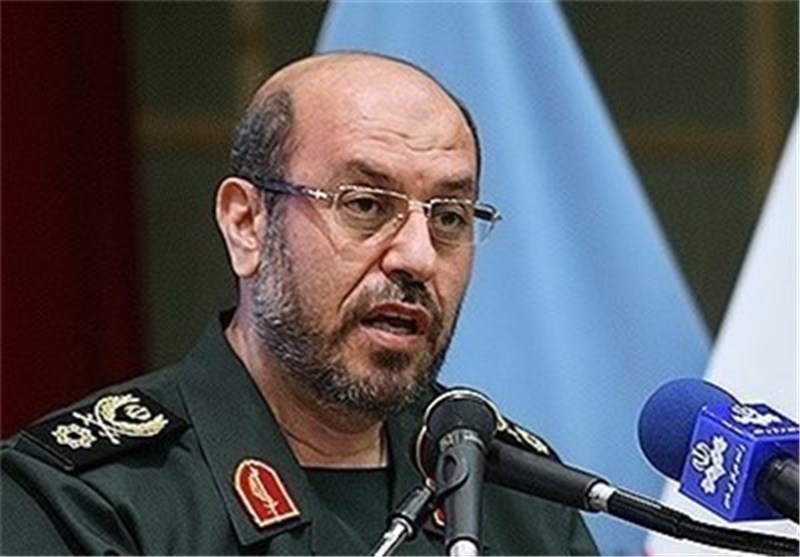 TEHRAN (Tasnim) – Iranian defense minister on Friday ruled out the possibility of any Israeli military action against the Islamic Republic, and stressed that the Zionist regime lacks the necessary courage to do so.
"This regime (Israel) is too weak to have the courage of conducting such insolent action," Brigadier General Hossein Dehqan commented on the possibility of Israel's unilateral military action against Iran.
His remarks came after Israeli Prime Minister Benjamin Netanyahu, addressing the 68th session of the UN General Assembly on October 1, had repeated his groundless allegation that Tehran is seeking to develop nuclear weapons and said the Islamic Republic must dismantle its entire nuclear energy program.
He also claimed that the Zionist regime "will not allow Iran to get nuclear weapons," threatening, "If Israel is forced to stand alone, Israel will stand alone."
In reply, the Iranian defense minister described Tehran's stances towards the nuclear case as "logical, firm, transparent and based on international laws and regulations."
Dehqan reiterated that if the West shows determination in resolving its standoff over Tehran's peaceful nuclear energy program, regardless of the political hues and cries, good results will be achieved soon.
The United States and some of its allies have long accused Iran of seeking to build a nuclear weapons capability, an excuse for the UN Security Council, and separately the United States and European Union to impose strict economic sanctions on the country. Iran has denied such allegations, saying it only wants to harness nuclear energy for peaceful purposes and that it is opposed to any nuclear weapons on ethical, religious and practical grounds.
Iran argues that like other countries, it is entitled under the Nuclear Non-proliferation Treaty (NPT), to which it is a signatory, to use nuclear energy for peaceful purposes, and that right has long been understood to encompass enrichment under safeguards.