Turkey's Erdogan Says Would Run for President if Asked by Party
TEHRAN (Tasnim) - Turkish Prime Minister Recep Tayyip Erdogan would run for president next year if his party asked him to, he said, but dismissed suggestions of a rift with incumbent Abdullah Gul.
October, 04, 2013 - 16:12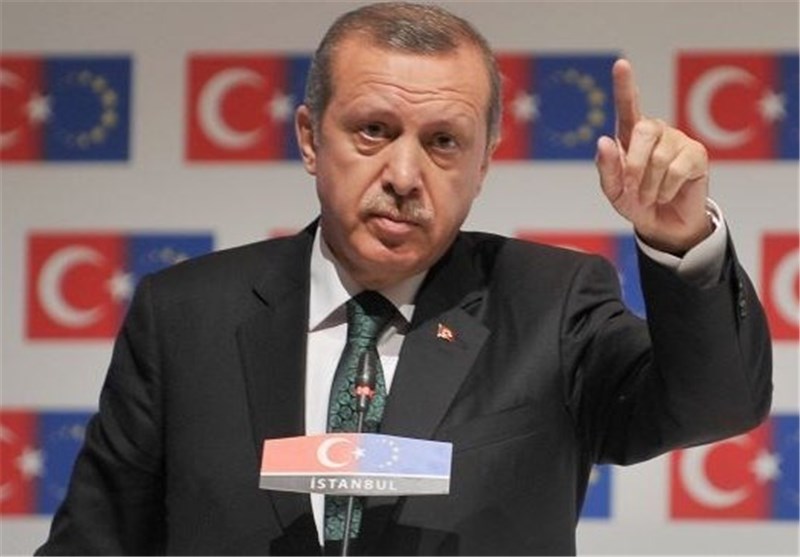 Erdogan, who has dominated Turkish politics for a decade, cannot run again as prime minister in a general election in 2015, according to the rules of his AK Party. He has long been expected to stand for a new executive presidency, although his plans to establish such an enhanced role have stalled.
"I have not made such a decision for sure yet. If I had made such a decision for sure, I would announce it," Erdogan said in an interview with Turkish broadcaster A Haber late on Thursday.
"We have a system and this system is based on consultation. The most important piece of this consultation at this moment is my party. Whatever duty my party burdens me with, whatever it wishes of me, I will endeavor to do it."
With less than a year to Turkey's first popular presidential election, speculation has been mounting over what roles Erdogan and Gul, who occupies what is at present a largely ceremonial post, will play.
Gul, who has emerged as a more popular candidate in opinion polls, is allowed to run for a second term although he has not publicly expressed any intention to do so.
The two were founding members of the AK Party in 2001 but their relations have appeared at times strained over the last year, not least over a police crackdown on anti-government demonstrations this summer.
Erdogan dismissed suggestions that the two could come head to head in a showdown for the presidency, Reuters reported.
"I don't believe there will be a decision that will lead to us parting ways. What I mean is we will do the necessary consultation and negotiation amongst ourselves if needed," Erdogan said.
Erdogan's brash and stern nature is a contrast to Gul's more moderate and soft-spoken approach, a distinction noticeable in their rhetoric on Syria and Egypt as well as during weeks of protests over the summer.
In a conciliatory speech at the opening of parliament this week, Gul lauded peaceful protest as a sign of Turkey's democratic maturity and warned against political polarisation, saying it risked damaging the harmony of the nation.
In contrast, Erdogan has repeatedly dismissed the protesters who took to the streets around the country in June - the biggest show of public defiance of his 10-year rule - as "riff-raff".
Turkish media have been speculating over Gul's political ambitions, with some suggesting he could return as prime minister, a role he held briefly in 2002.
In his final speech to the opening of parliament of his current term, Gul hinted that his political life was not over.
"All my life I have considered serving the people like I have served God and I have never left the service of our supreme nation," Gul said.
"From now on, with this understanding and consciousness, I will continue to be at the service of our nation."