Clashes Erupt between Egyptian Riot Police, Protesters
October, 04, 2013 - 18:09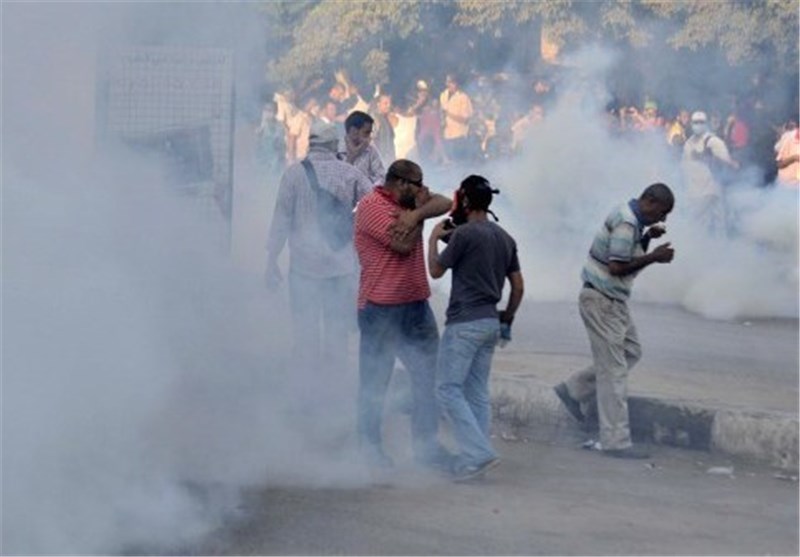 TEHRAN (Tasnim) - Egyptian riot police have fired tear gas and locked down Cairo's Tahrir Square and several other main streets as clashes broke out during a march by supporters of ousted President Mohammed Mursi.
Troops sealed off the square with tanks and barbed wire, diverting traffic from the central plaza Friday as thousands of Mursi supporters marched from several districts in the city, with plans to converge into the square.
Security forces also fired tear gas and shot in the air elsewhere in the city as local residents and protesters clashed and threw stones at each other, AP reported.
Also a report by Al Jazeera said that Muslim Brotherhood supporters and opponents clash in Egyptian capital and Alexandria in defiance of security crackdown.
Clashes broke out in Cairo and several other Egyptian cities on Friday during protest marches staged by supporters of deposed President Mohamed Mursi of the Muslim Brotherhood, Al Jazeera quoted security sources and state media as saying.
In the capital, an Egyptian army vehicle fired live rounds in the direction of Muslim Brotherhood supporters, killing at least one protester, Reuters news agency reported quoting medical sources.
Egyptian authorities had warned the Brotherhood that any new sit-in protest camps would not be tolerated.