FM: Iran to Enter Serious Talks with G5+1
TEHRAN (Tasnim) – Iran's presence at the United Nations General Assembly heralded a shift in the world's attitude towards the Islamic Republic, Iranian foreign minister explained, adding that Tehran is determined to enter serious talks with the group of six world powers this month.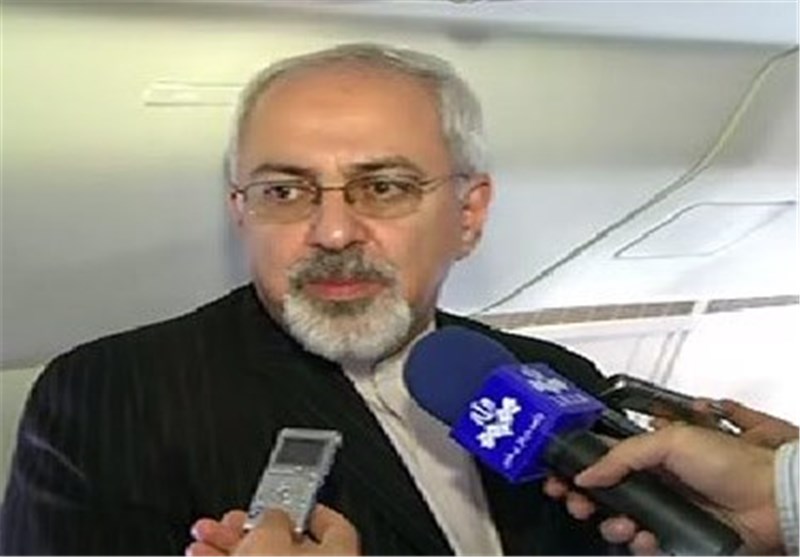 "We have currently started a very serious and tough job in the international arena, and will enter serious talks with the (Group) 5+1 on the issues," Mohammad Javad Zarif told Tasnim upon arriving in Tehran after his UN trip.
Zarif made the remarks after he had a meeting with his counterparts from the Group 5+1 (five permanent members of the UN Security Council plus Germany) on the sidelines of the 68th United Nations General Assembly in New York on September 26.
The meeting which was hosted by EU Foreign Policy Chief Catherine Ashton, and attended by seven foreign ministers, marked the highest-level, direct contact between the US and Iran in many years as the US secretary of state, John Kerry, came face-to-face with the Iranian foreign minister.
The next round of nuclear talks between Iran and the western countries is due to take place on October 15 and 16 in Geneva.
The Iranian minister also noted that President Rouhani's trip to the UN indeed marked the beginning of a tortuous process to change the global view on Iran and to create new conditions.
He further reassured the Iranian nation that he will pursue the rights of people through negotiations, and called on all Iranians to have patience until the country's goals are achieved.
In a separate message on his Facebook page on Thursday, Zarif evaluated Iranian delegation's New York visit as "good", and underlined that the atmosphere on the international scene has changed in Iran's favor.
"In general, it was a good trip. The atmosphere around the globe has changed in favor of Iran, and the change is, of course, due to the epical presence of you (the Iranian nation) in the (presidential) election," he wrote in his facebook page.
While in new York Zarif said his country's right to peaceful nuclear enrichment was not negotiable but emphasized that it did not need to enrich uranium to military-grade levels, and that Iran was willing to open its nuclear facilities to international inspections to prove it was not seeking a nuclear bomb.
"We do not need military-grade uranium. That's a certainty and we will not move in that direction," Zarif said. "Having an Iran that does not have nuclear weapons, is not just your goal, it's first and foremost our goal."