Iran Ranks 8th in Presentation of Nano-Articles
TEHRAN (Tasnim) – Iran has stamped its authority in nanotechnology worldwide and reached self-sufficiency, jumping to the 8th position in terms of presenting innovative scientific articles in the field, said the secretariat of IranNano 2013.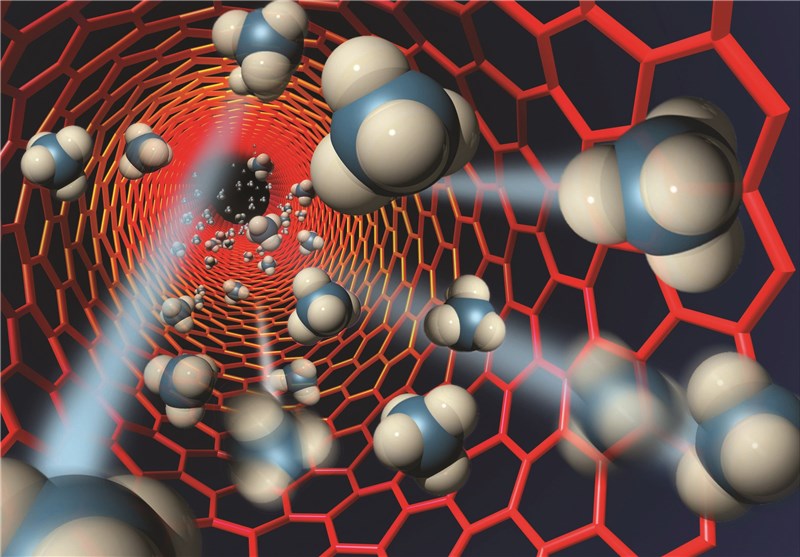 "It would have been impossible to reach such a status in the nanotechnology field without qualified staff. Fortunately, we have a large number of experts in this field as there are 30 Iranian universities offering nano courses at courses at masters level and 10 offering at doctorate level," Saeed Sarkar Raees said at the opening ceremony of the scientific event.
Vice-President for Scientific Affairs Nasrin Soltankhah, another keynote speaker at the gathering, too, said that Iran is presently one of the 30 countries in the world that have nano programs at national level.
"Success in achieving the latest techniques and technologies in such highly complicated scientific fields is complicated and Iran's achievements in this field is testimony to the will and ability of our researchers , which is something valuable," she said.
Earlier this year, Sarkar Raees said that different Iranian industries, including the country's auto-manufacturing companies, were making an increasing use of nanotechnology in their products.
"Nanotechnology has been employed in 8 Iranian industries, including the car-manufacturing industry," he said.
More than 200 knowledge-based companies are now involved in different fields of nanotechnology in Iran, said Sarkar Raees said.
"Over 130 products have been introduced to the market by these companies and a number of them have even been exported."
On Saturday, Iran unveiled two new nano-medicines, one against the multiplication of cancerous cells and the other one for curing skin burbles.
The medicines were unveiled during the opening ceremony of the 6th Nanotechnology Festival, attended by the Presidential Office Chief of Staff Mohammad Nahavandian and Vice-President for Scientific Affairs Nasrin Soltankhah.
The two new Iranian nano-medicines are called Sina-Ampholish and Sina-Corcomin.