Tunisia Rivals Agree to Form Gov't of Independents
TEHRAN (Tasnim) - Tunisia's ruling party agreed Saturday to stand down at the end of October by signing a roadmap with the opposition for a government of independents to be formed within three weeks.
October, 05, 2013 - 18:59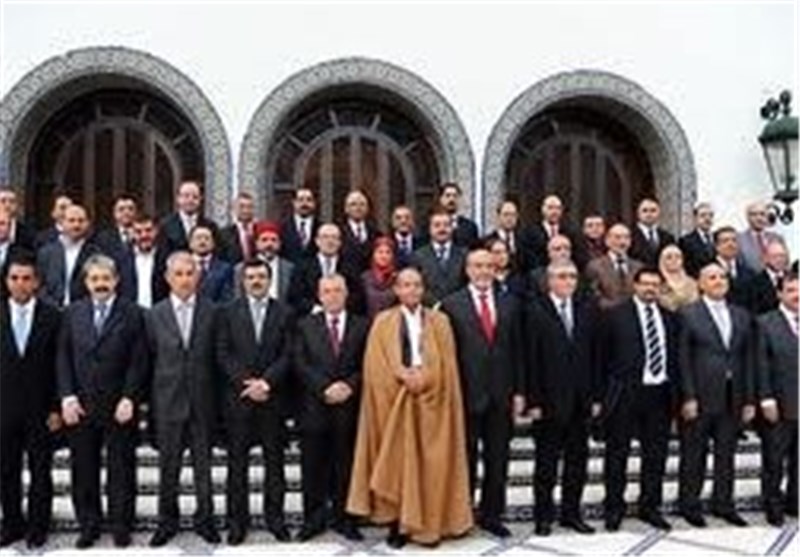 The document, drawn up by four mediators, foresees the nomination of an independent prime minister by the end of next week, who would then have two weeks to form a cabinet, AFP reported.
Last-minute disputes delayed Saturday's signing ceremony, but Rached Ghannouchi, head of the ruling Islamist Ennahda party, and his opposition rivals finally signed the roadmap in the presence of politicians and the media.
But Ennahda's secular ally, the Congress for the Republic party of President Moncef Marzouki, refused to initial the agreement.
By signing the roadmap, the Ennahda-led coalition, which has been rocked by the murder of two political opponents, economic woes and prolonged political disputes, has agreed to step down two years after winning a general election.
Its victory at the polls on October 23, 2011, was the first free vote in Tunisian history, and followed the overthrow of long-ruling strongman Zine El Abidine Ben Ali in the first revolt of the Arab Spring.
Saturday's roadmap also foresees, within the next four weeks and after a national dialogue across the political spectrum, the adoption of a Constitution and a timetable for elections.