Iran to Face S. Korea Today in 2013 Asian Volleyball Final
TEHRAN (Tasnim) – Iranian national volleyball team beat Japan 3-0 Saturday evening becoming the first finalist team of the 17th Asian Men Volleyball Championships in Dubai.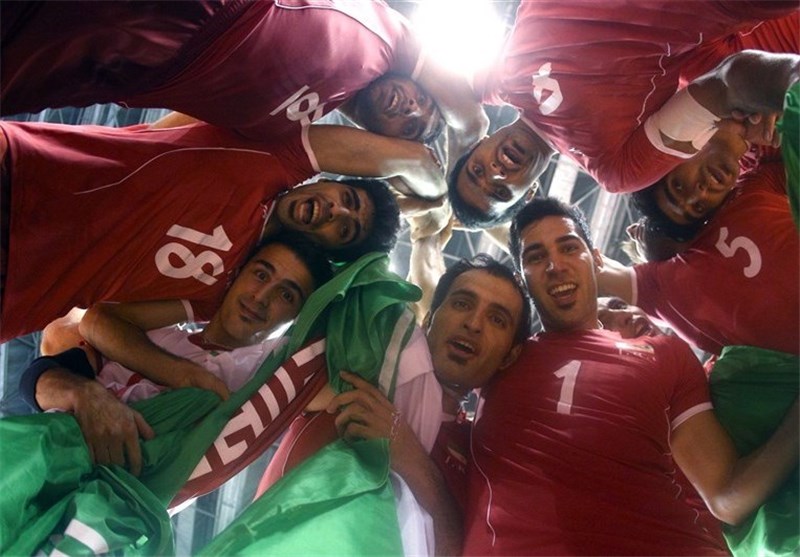 Japan that is left with no better hope than ranking third in the Asian championship has always been one of the four teams in the games' semi-finals and with seven gold medals, three silvers and three bronzes is considered the most honorable team in the history of the Asian championships.
Japan have been able to win a gold, a silver and a bronze medal of the Olympic Games and two silver medals of the Volleyball World Cup.
Argentinean Head Coach Julio Velasco's team beat record seven-time winners Japan 3-0 in Saturday's semi-final with set scores of 25-19, 25-16 and 25-22.
Meanwhile, South Korea overturned three-time winners China 3-2 with set scores of 25-23, 23-25, 25-23, 20-25, 15-12.
South Korea have already lost to Iran in this tournament after they met each other in the second round group stage.
Loser semi-finalist teams, Japan and China will play the third-place playoff from 4 pm in another repeat of a group stage clash.