Speaker Blames Some Foreign, Regional Countries for Growth of Terrorism
TEHRAN (Tasnim) – Iran's parliament speaker blamed a recent surge in terrorist attacks on certain foreign powers and regional countries, arguing that duplicity of those countries prepared the ground for the growth of terrorism.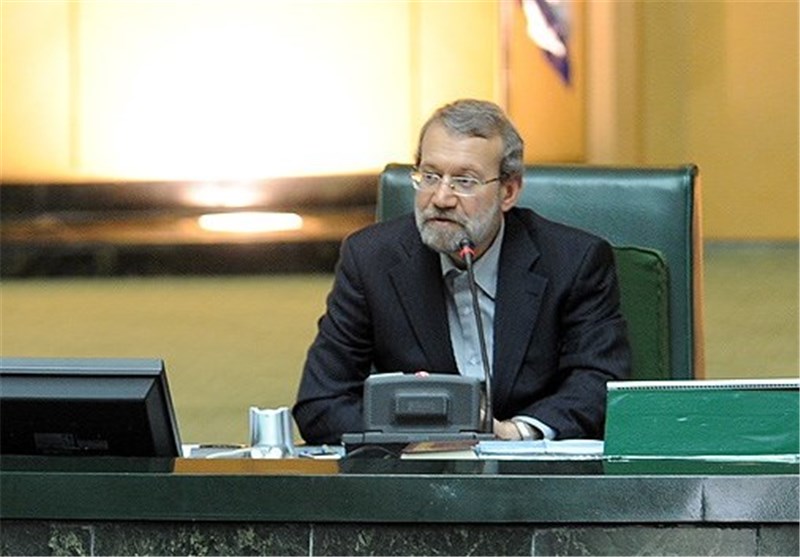 Speaking in an open session of the Iranian parliament on Sunday, Ali Larijani deplored the recent bloody terrorist attacks in Iraq, and put the blame on intelligence services of some powerful countries and certain regional governments, which he said have given support to terrorist groups for years.
The remarks came a day after at least 78 people were killed and 166 others wounded in a wave of violent attacks across Iraq on Saturday, including a deadly suicide bombing targeting Shiite pilgrims in the capital city of Baghdad.
Larijani said the duplicity and contradictory behavior of those certain countries helped spawn and nurture terrorism.
Those who created and supported terrorist currents have the Iraqi people's blood on their hands, the Iranian speaker said.
In relevant remarks in April 2013, Supreme Leader of the Islamic Revolution Ayatollah Seyed Ali Khamenei warned against enemy plots to turn Islamic Awakening movements into sectarian and ethnic conflicts.
"Western and Zionist intelligence services are seriously and relentlessly pursuing this plot with the help of petrodollars and traitorous politicians from the East of Asia to the North of Africa and particularly in the Arab region," Ayatollah Khamenei said in an opening speech at the "Scholars and Islamic Awakening Conference" in Tehran at the time.