Europe Biggest Beneficiary of Iran's Fight against Drug Trafficking: Police Chief
TEHRAN (Tasnim) – Iran's deputy police chief underlined his country's great role in campaign against international drug trafficking networks, saying the sacrifices made by Iranian forces helped save European societies.
October, 06, 2013 - 15:31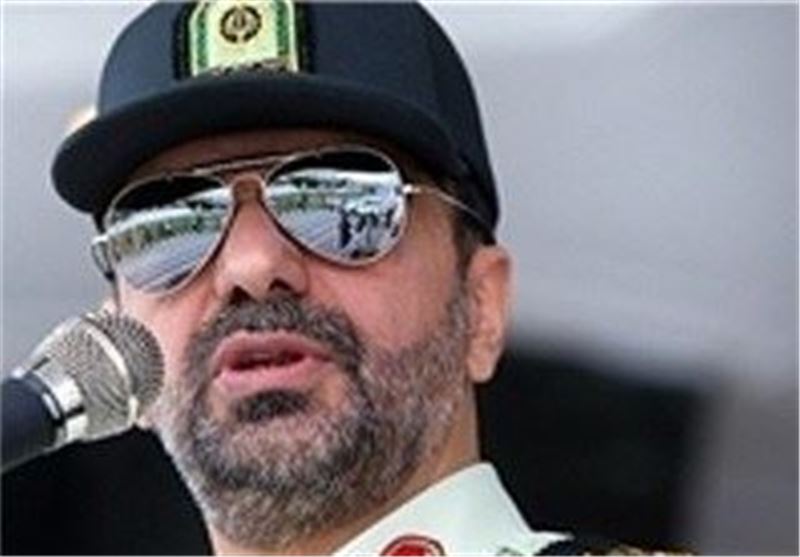 The Islamic Republic of Iran has paid a huge price in treasure and blood in its campaign against international drug trafficking rings, Deputy Police Chief Brigadier General Ahmad Reza Radan told Tasnim News Agency on Sunday.
If it were not for the tough line of Iran against drug trafficking and trade the European countries could have faced an addiction epidemic, said Radan who complained that the international organizations and the European countries have not played a major role in this regard.
"The Islamic Republic and its law enforcement are in no way satisfied with the share and extent of the European countries involvement in the fight against narcotic drugs and believe that the United Nations policies in this area definitely need to be revised."
Iran's deputy ambassador to the UN on September 19 called on relevant international bodies to firmly counter drugs production and smuggling in Afghanistan.
Speaking at a UN Security Council meeting on the situation in Afghanistan, Gholam-Hossein Dehqani said the continued rise in poppy cultivation and drug trafficking in Afghanistan indicate that preventative measures have not yielded the expected results and that the international community has unfortunately failed to curb the menace so far.
The United Nations reports indicate that narcotics production and drug smuggling have increased in Afghanistan since the US-led invasion of the country in 2001.
Iran, which has a 900-kilometer common border with Afghanistan, has been used as the main conduit for smuggling Afghan drugs to markets in Europe.
Despite high economic and human costs, the Islamic Republic has been actively fighting drug trafficking over the past three decades.
According to the latest UN report, Afghanistan alone accounts for 90 percent of world's opium production, the raw material for heroin.