Iran Condemns Terrorist Attacks in Iraq
TEHRAN (Tasnim) – The Iranian ministry of foreign affairs condemned Saturday's deadly terrorist bomb attack in north of the Iraqi capital of Baghdad which left at least 51 civilians dead.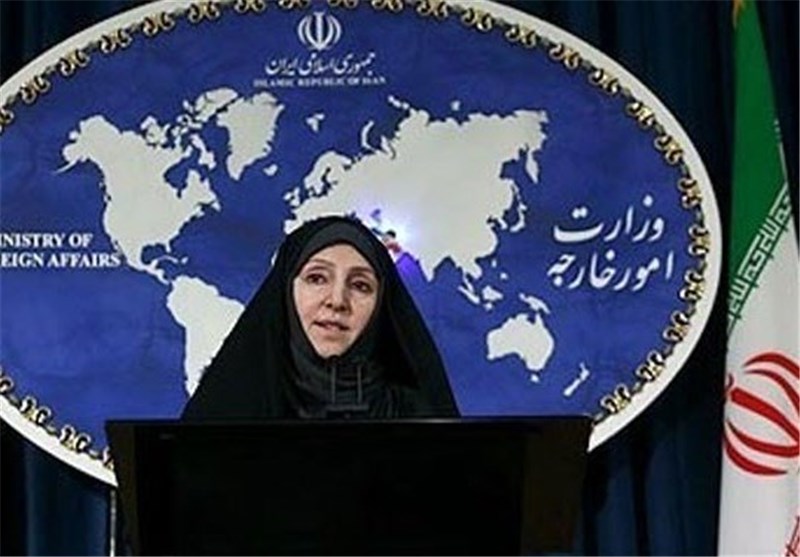 In a statement on Sunday, Iran's Foreign Ministry Spokeswoman Marziyeh Afkham strongly condemned the terrorist attacks in Iraq, and said, "Terrorist activities and killing of innocent people and defenseless pilgrims are inhumane and the most brutal measure that Takfiri and terrorist groups, who are supported by certain foreign countries, carry out."
She also added that such terrorist attacks were in line with plots by the enemies of Iraqi nation and people and aimed at undermining security and stability in that Muslim country.
At least 78 people were killed and 166 others wounded in a wave of violent attacks across Iraq on Saturday, including a deadly suicide bombing targeting Shiite pilgrims in the capital city of Baghdad which accounted for 51 of the fatalities.
The attack in Adhamiyah district came as pilgrims were on their way to a Shiite shrine in the Kadhimiya area in northern Baghdad.
Iraq is witnessing its worst period of violence in recent years. It has raised fears that the country is sliding back to the full-blown civil conflict that peaked in 2006 and 2007, when monthly death tolls exceeded 3,000.
The UN mission in Iraq said Tuesday that 979 people died in September, most civilians caught up in the violence by the terrorists. The figure was slightly lower than the death toll in July, which was the highest since 2008 at 1,057. Baghdad, with a death toll of 418, was the worst affected area in September.
According to monitoring group Iraq Body Count, more than 6,000 people have been killed in violence across the country this year