Deputy FM: Independent Countries Cannot Remain Indifferent to Terrorism
October, 06, 2013 - 13:59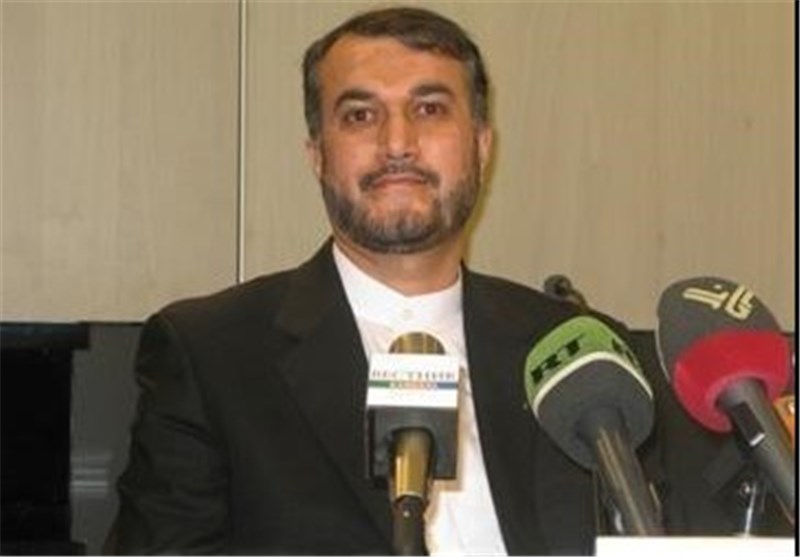 TEHRAN (Tasnim) – An Iranian official has condemned the recent terrorist attacks in Iraq, saying no independent country should be indifferent to the plight of terrorism that has afflicted some regional countries.
"No independent country or noble human being can remain indifferent to the continuation of the terrorist acts in Syria, Iraq and the region and resign to the fact that enemies of security and progress in the strategic Persian Gulf and West Asia region...trample on values, Islamic principles and recognized laws and conventions for their own interests," Hossein Amir Abdollahian, deputy foreign minister for Arab and African affairs, told Tasnim News Agency on Sunday.
He also stressed that the Islamic Republic seriously condemns the Saturday terrorist attacks in Kadhimiya district in northern Baghdad.
"The Islamic Republic of Iran condemns the terrorist attacks in Kadhimiya. Through supporting and arming Takfiri terrorists, some have endangered security in the region. Security is an indispensable issue," Amir Abdollahian added.
At least 78 people were killed and 166 others wounded in a wave of violent attacks across Iraq on Saturday, including a deadly suicide bombing targeting Shiite pilgrims in the capital city of Baghdad which accounted for 51 of the fatalities.
The pilgrims were on their way to a Shiite shrine in Kadhimiya area in northern Baghdad when a terrorist set off his explosive vest.
The UN mission in Iraq said Tuesday that 979 people died in September, with the worst-affected part being the capital, Baghdad, where 418 people were killed.
More than 6,000 people have been killed in violence across the country this year, according to monitoring group Iraq Body Count.