Larijani to Meet Serbian Officials before Attending IPU Conference
TEHRAN (Tasnim) – Iranian Parliament Speaker Ali Larijani arrived in Serbia's capital city, Belgrade, Sunday morning at the head of a parliamentary delegation for talks with his counterpart and other high ranking Serbian officials.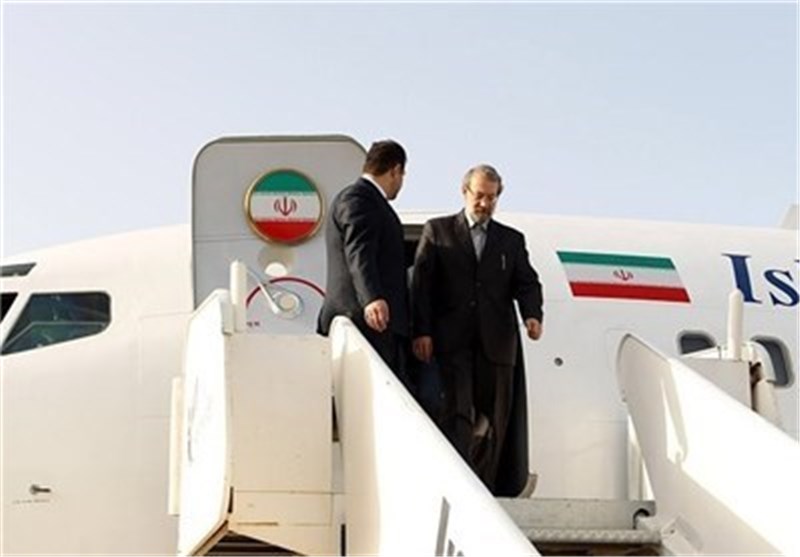 Larijani's visit of Serbia is the first leg of his tour of three European countries, which also takes him to Geneva, Switzerland, where he is to attend the the Inter-Parliamentary Union session.
Larijani is scheduled to give an address at the IPU meeting, in the presence of 30 parliament speakers and 20 vice speakers, and to have bilateral meetings with the parliamentarians of some member countries on regional and international developments during his two-day trip to Geneva.
On Wednesday, October 9 and after the end of the IPU meeting, Larijani heads for Croatia, where he will have meetings on various regional and international developments with that country's parliamentarian and political officials.
The Inter-Parliamentary Union (IPU) is the international organization of world parliaments and was established in 1889.
The union is the focal point for world-wide parliamentary dialogue and works for peace and cooperation among peoples aimed at firm establishment of democracy around the globe.
The IPU is financed primarily by its members out of public funds. The site of the Union's Headquarters is Geneva (Switzerland).