Scores Killed in Latest Clashes in Egypt
TEHRAN (Tasnim) - At least 51 people were killed in clashes between supporters of the Muslim Brotherhood and police in Egypt, as thousands of the military's supporters marked the anniversary of the 1973 Arab-Israeli war.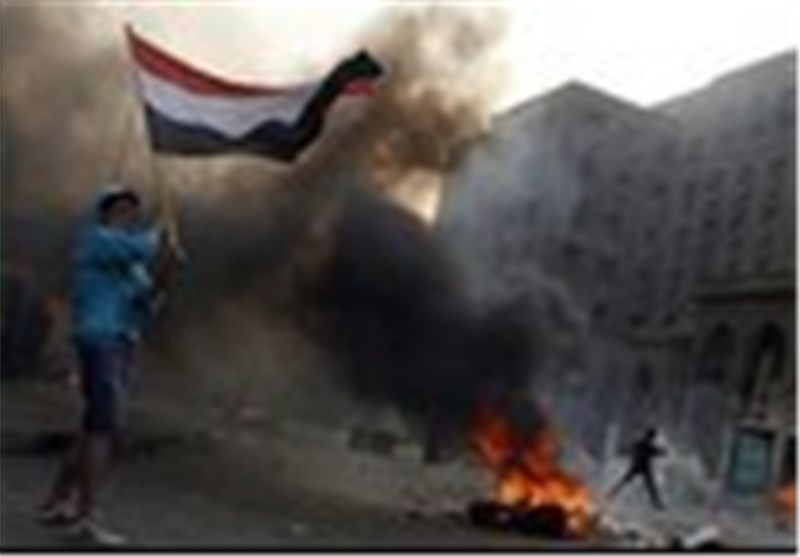 Loyalists of deposed President Mohamed Mursi, overthrown in a July military coup, tried to converge on Cairo's Tahrir Square for the anniversary celebrations on Sunday, when police confronted them.
At least 46 people were killed in Cairo and five south of the capital, while another 268 people were wounded across Egypt, a spokesman of the Health Ministry said, Al Jazeera reported.
Sunday's death toll was the highest in clashes between Brotherhood supporters and police since several days of violence starting on August 14 killed more than 1,000 people.
An Interior Ministry statement said police arrested 423 protesters in Cairo, accusing them of vandalism and "firing live rounds and birdshot".
Three months after Mursi's overthrow, followed by a harsh crackdown on his Muslim Brotherhood, the protesters had planned to galvanise their movement in a symbolic attempt to reach Tahrir Square.
Hundreds of thousands of people had filled the square in February 2011 to force President Hosni Mubarak to step down, and again in July 2013 to urge the army to depose his successor Mursi.
But on Sunday, security forces guarded entrances to the square, frisking people arriving for the anniversary celebrations.
Several thousand people, some carrying pictures of army chief Abdel Fattah el-Sisi, waved Egyptian flags as warplanes flew overhead in formation and patriotic songs blared from loudspeakers.
The Anti-Coup Alliance called for more protests this week and specifically urged students across Egyptian universities and schools to protest on Tuesday "against these continuing massacres".