US Credits Syria for Chemical Disarmament
TEHRAN (Tasnim) - US Secretary of State John Kerry said the United States and Russia are "very pleased" with the progress made so far in destroying Syria's chemical weapons stocks.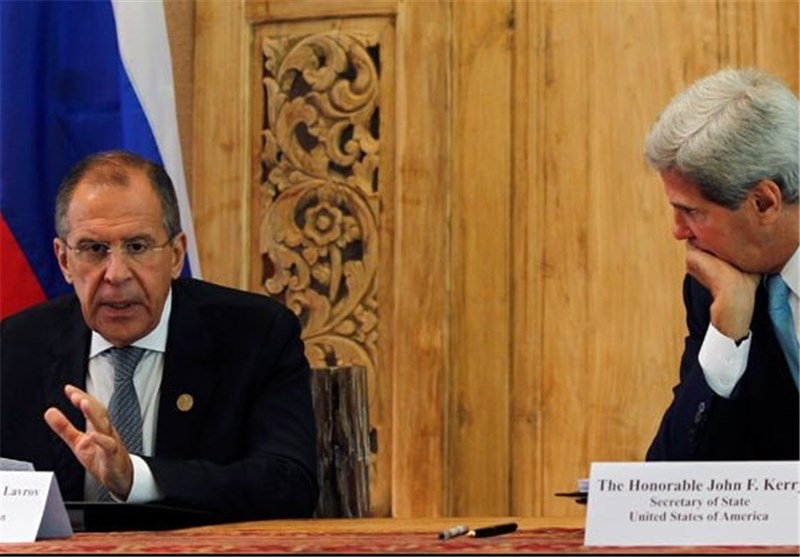 Kerry's comments came after he held high-level talks with Sergey Lavrov, the Russian foreign minister, on the sidelines of an Asia-Pacific economic summit in Indonesia on Monday.
"The process has begun in record time and we are appreciative for the Russian cooperation and obviously for the Syrian compliance," he told reporters alongside Lavrov after the talks, Al Jazeera reported.
"I think it's extremely significant that yesterday, Sunday, within a week of the (UN) resolution being passed, some chemical weapons were being destroyed," Kerry said.
The US secretary of state described the first move to dismantle and destroy Syria's chemical weapons arsenal as "a good beginning" and went as far as to say Syrian President Bashar al-Assad deserved credit for its compliance with the UN Security Council resolution calling for the elimination of the weapons.
In less expansive comments on the latest developments, Lavrov said he was "satisfied", and promised Russia would continue to ensure Assad's government completed the dismantling process.
"The Russian side will do everything so Damascus will follow the cooperation without any changes," Lavrov told reporters.
Experts destroyed missile warheads, aerial bombs and chemical mixing equipment on Sunday on the first day of the campaign to eliminate Syria's chemical weapons, the UN said.
The operation is being monitored by a team from the Organisation for the Prohibition of Chemical Weapons (OPCW).
The mission was established under a UN resolution, which was passed after agreement between Russia and the US.
The resolution followed international outrage at a chemical weapons attack near Damascus in August.
Asia-Pacific leaders are meeting for the annual Asia-Pacific Economic Cooperation (APEC) summit on the resort island of Bali.
The US government shutdown has stopped US President Barack Obama from attending the summit.