49 More Migrant Bodies Recovered in Italy
TEHRAN (Tasnim) - An Italian government minister born in Africa watched wordlessly Sunday as soldiers wearing face masks carried body bags containing migrants from her continent who perished when a fishing boat sank within sight of the tiny island of Lampedusa.
October, 07, 2013 - 12:40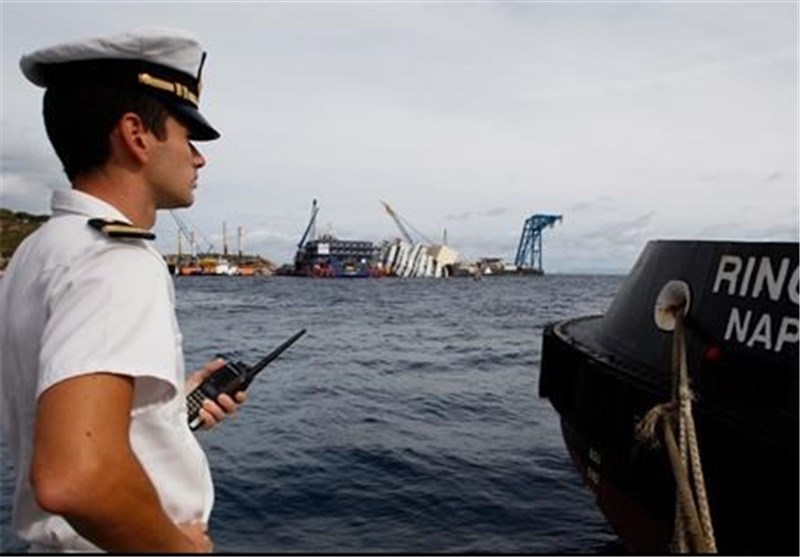 Divers recovered 49 more bodies after seas calmed enough to resume search operations after a two-day suspension, increasing the death toll to at least 160. About 200 others are presumed to be missing, trapped in the wreckage about 50 metres (165 feet) below the surface.
Police Maj. Leonardo Ricci said the operation would continue "as long as the sea is calm and there is light."
Congolese-born integration minister Cecile Kyenge watched with the island's mayor as the bodies were lifted from boats on to trucks to be brought to a makeshift morgue at the airport, AP reported.
"There are no words in front of the dead," Kyenge told reporters later. "They are difficult moments that make us face our responsibilities."
She said it was time for reflection "to prevent new tragedies."
"We cannot deal with this tragedy alone, but together with Europe. We must give answers to those who flee, need protection, and come here for help," Kyenge said.
Earlier, Kyenge visited the survivors at a refugee centre in Lampedusa, where she called conditions "shameful." Most of the 155 survivors remain at the island's overcrowded centre, many sleeping in the open. Two have been transferred to hospitals in Sicily.
The migrants, mostly from Eritrea, were aboard the 20-meter (65-foot) fishing boat that sank early Thursday after passengers panicked by flames set to draw the attention bolted to one side of the boat, capsizing it. Hundreds were flung into the sea, many who could not swim, while many were trapped in the hull. Survivors told rescuers they were in the sea for three hours; many clung to empty water bottles to stay afloat and some were too weak to grab lifesavers thrown to them.
Lampedusa, Italy's southernmost point and just 70 miles (113 kilometres) from Tunisia, is a frequent destination for migrants trying to reach a safe haven from misery and strife in Africa and the Middle East. Tens of thousands arrive there each year seeking refugee status in Europe.