Egypt Crisis: Iran Calls on All Sides to Exercise Restraint
October, 07, 2013 - 13:56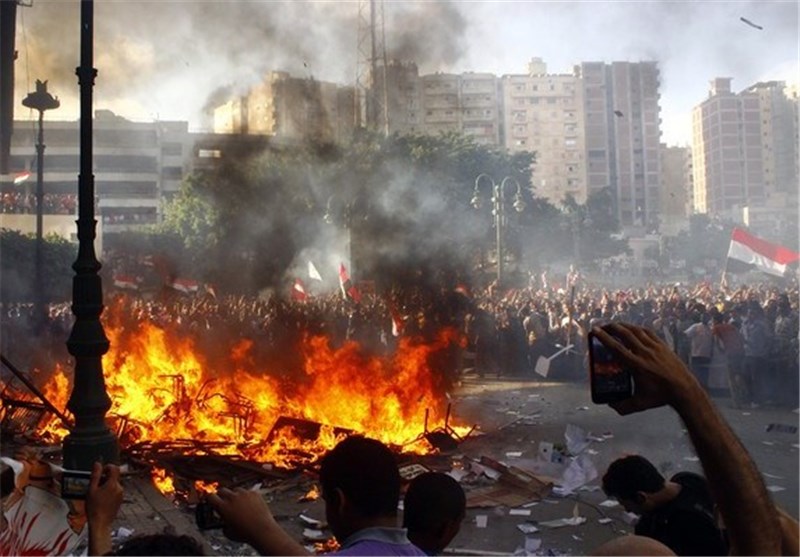 TEHRAN (Tasnim) – As the latest clashes in Egypt have claimed dozens of lives and amid calls for further protests, Iran condemned any act of violence and called on all sides to exercise maximum restraint.
Foreign Ministry spokesperson Marziyeh Afkham expressed deep regret over the recent clashes in Egypt which have killed more than 50 people and injured hundreds more, condemned any type of aggression and invited both sides to observe self-constraint.
Afkham also called for compromise, reconciliation and other peaceful measures to address the rightful demands of the Egyptian people.
"The enemies of Egypt intend to sow the seeds of insecurity and instability in that country to disrupt the unity and solidarity of the great Egyptian nation," she said.
Supporters of the Muslim brotherhood and the ousted president Mohammed Mursi marched in several cities on Sunday, as the military-backed government marked the 40th anniversary of the 1973 Arab-Israeli war. In clashes between the two sides more than 50 people were killed and hundreds more injured.
Sunday's death toll was the highest in clashes between Brotherhood supporters and police since several days of violence starting on August 14 killed more than 800 people.
An Interior Ministry statement said police arrested 423 protesters in Cairo, accusing them of vandalism and "firing live rounds and birdshot".
The Anti-Coup Alliance urged Egyptians to protest from Tuesday and gather on Cairo's Tahrir Square on Friday, declaring: "No one will stop us from (Tahrir) no matter what the sacrifices."