US Resort to Negotiations, Sign of Weakness: IRGC Official
October, 07, 2013 - 18:08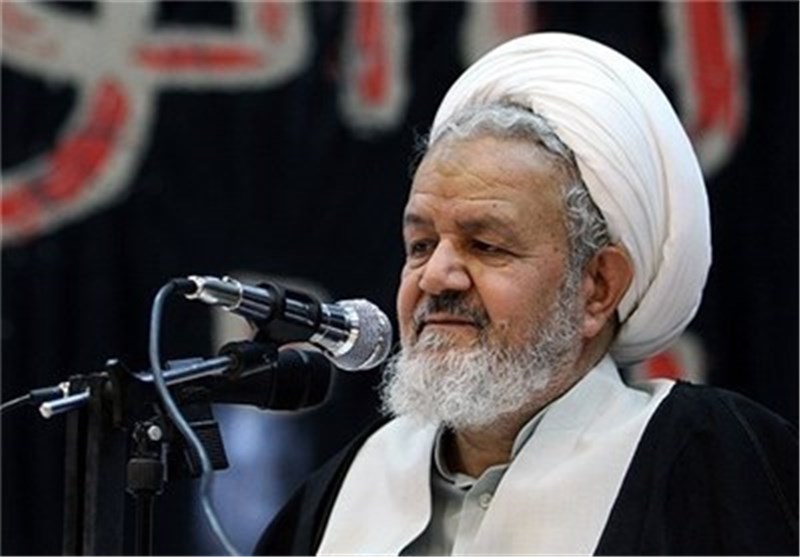 TEHRAN (Tasnim) – An IRGC official contended that Washington's willingness to launch talks with Tehran is a sign of its weakness.
Hojjatoleslam Ali Saeedi, the Supreme Leader's representative in the Islamic Revolution Guards Corps (IRGC), questioned the White House's willingness to engage in talks with the Islamic Republic, saying such a move reveals US weakness.
"Or" the Iranian official explained, " the Americans have come to the conclusion that any equation in the region will not be possible without considering the influential role of the Islamic Republic of Iran."
"Our influence in the regional and international stage is behind the enemy's apparent willingness to negotiate with us, and our influence stems from our resistance. The enemy has targeted our resistance to curb our infuence," added Saeedi.
He also pointed to the fundamental feud between Iran and the US, and added, "We do not trust the US, and believe that it would not be possible to go to negotiating table and solve all the problems."
In relevant remarks on Saturday, Supreme Leader of the Islamic Revolution Ayatollah Seyed Ali Khamenei stressed that Tehran does not trust the US officials since they are untrustworthy and act under the influence of the Zionist lobbies.
The leader also voiced support for the Iranian government's recent diplomatic movements at the United Nations, but said some issues in the New York visit of the Iranian delegation were not "timely".
"Because" the Leader explained "we consider the US administration as unreliable, supercilious, illogical and faithless."
Ayatollah Khamenei noted that the US administration is dominated by the international Zionism, that it bows down to the Zionist regime of Israel and moves in line with the interests of the Zionists.
In his recent trip, Iranian President Hassan Rouhani and his US counterpart Barack Obama talked over the phone at the request of the White House as the Iranian official was on his way to leave New York City after the United Nations General Assembly.