UN Chief Outlines Syria Chemical Weapons Plan
TEHRAN (Tasnim) - UN Secretary General Ban Ki-moon proposed the formation of a 100-member strong mission to oversee the cataloging and destruction of Syria's chemical weapons stockpile, according to a letter from the UN chief to the Security Council.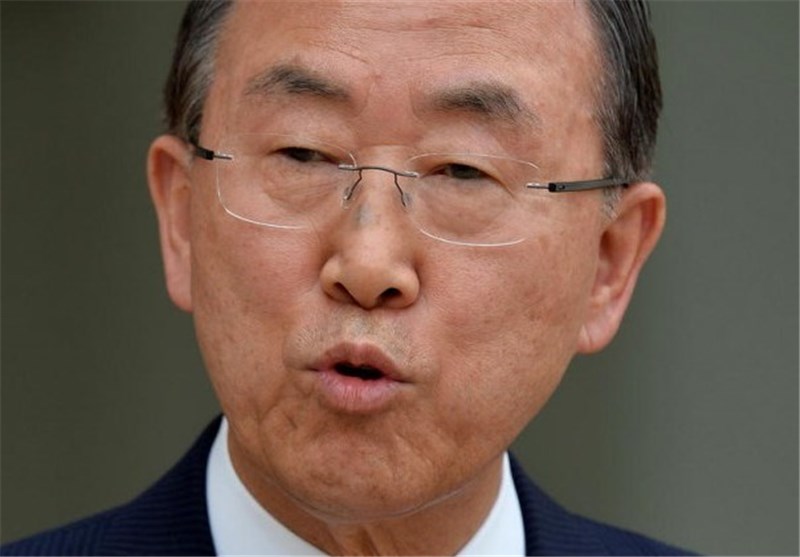 Ban said that international chemical weapons inspectors and support staff were operating in a "dangerous and volatile" environment, and that such a mission, to be conducted in three phases and ending June 30, 2014, was unprecedented.
The joint mission of the UN and the Organisation for the Prohibition of Chemical Weapons (OPCW) "will seek to conduct an operation the likes of which, quite simply, have never been tried before," Ban said, in a report to the UN Security Council.
Ban said that a team of 19 OPCW and 16 UN inspectors had already been sent to Syria as part of an advance team, but that the overall mission would involve as many as 100 people, and would be based in Cyprus, Al Jazeera reported.
The joint mission is to carry out the destruction of President Bashar al-Assad's chemical arms by mid-2014, in line with a UN Security Council resolution passed on September 27.
Russia and the United States acted to disarm Syria after a chemical weapons attack near Damascus in August in which hundreds of people were killed.
Ban said that the joint mission would undertake its task in three stages. In the first two phases, running through November 1, the mission would complete initial inspections and "oversee the destruction by (Syria) of all chemical weapons production and mixing and filling equipment".
In the third phase, running from November 1 to June 30, 2014, the mission is "to support, monitor and verify the destruction of a complex chemical weapons programme involving multiple sites spread over a country engulfed in violent conflict", including "approximately 1,000 metric tons" of chemical weapons material, Ban said.
Ban also said that as neither the UN nor the OPCW was mandated to carry out actual destruction activities, it was "highly probable" that UN member states would have to provide technical, operational and security assistance in the final phase.
He also reiterated his support for a political solution to the crisis in Syria, which has claimed more than 100,000 lives, saying that an "inclusive and Syrian-led political process" was the only way to end the crisis.