Hague: Britain to Send Diplomat to Iran
TEHRAN (Tasnim) – British Foreign Secretary William Hague announced that London plans to restore some diplomatic relations with Tehran by appointing a charge d'affaires, media reports said on Tuesday.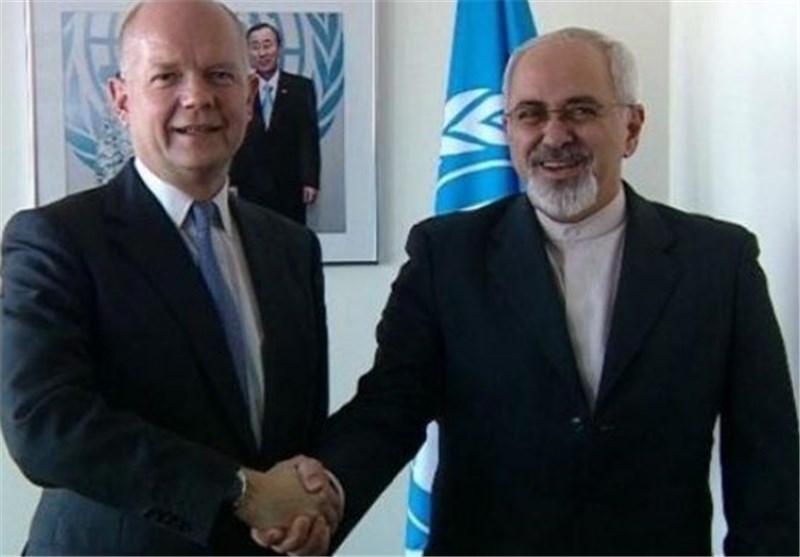 Mr Hague told British MPs that the recently elected government of President Hassan Rouhani had "presented themselves in a much more positive light than recent governments".
Iran will send a charge d'affaires to London in return, he said.
Mr Hague said it was hoped this would help "on the way towards eventual re-opening of both our embassies".
On November 27, 2011, a large majority of Iranian MPs voted to downgrade diplomatic ties with Britain, following Britain's decision to impose sanctions on the Central Bank of Iran.
Later angry Iranian students stormed the British embassy in Tehran and pulled down that country's flag.
After the incident, Britain withdrew its diplomatic staff from the country on November 30 and asked Iran's diplomatic delegation in London to leave within 48 hours.
A report by BBC said Tuesday that Hague at the same time called on Iranian president to follow up his more "positive" words on the country's nuclear program.
But Iran was still in breach of six United Nations resolutions over its alleged development of nuclear weapons, he said, adding, "We must test the Iranian government's sincerity to the full."
"We are looking forward to serious proposals from Iran to follow up on their stated desire to make rapid progress on negotiations. It will be very important for Iran's relations with the international community for the marked change of presentation and statements to be accompanied by concrete actions and a viable approach to negotiations."
His remarks came a few days after Iran's Foreign Minister Mohammad Javad Zarif said world powers negotiating with Tehran over its nuclear program must come up with new proposals before talks in Geneva on October 15-16.
"The previous 5+1 plan given to Iran belongs to history and they must enter talks with a new point of view," Zarif said in an interview with Iranian state television late on Saturday.
"The players must put away this illusion that they can impose anything on the Iranian people."
Later, Iranian President Hassan Rouhani once again reaffirmed the country's right to enjoy nuclear technology under the Non-Proliferation Treaty (NPT), and stressed that Tehran is ready to remove any ambiguity over its nuclear program through talks with the Group 5+1.
"Iran deems the possession of nuclear rights within the framework of NPT its inalienable right, and is ready to remove the ambiguities within the framework of talks with the (Group) 5+1," Rouhani said on Monday, in a meeting with the new ambassador of the Netherlands to Tehran.
The president's remarks come ahead of a fresh round of nuclear talks between Iran and the Group 5+1 (five permanent members of the UN Security Council plus Germany), which is due to take place on October 15 and 16 in Geneva.
The United States and the European Union have imposed illegal unilateral sanctions against Iran under the pretext that Iran's nuclear energy program may include a military component.
Iran rejects the allegation, arguing that numerous inspections of its nuclear sites by the International Atomic Energy Agency (IAEA) have invariably failed to find any diversion towards military purposes.