ASEAN Summit Gets Under Way in Brunei
TEHRAN (Tasnim) - Asian leaders are gathering in Brunei against a backdrop of divisive territorial disputes and flagging free trade efforts, with China taking expected to take on a prominent role in the absence of US President Barack Obama.
October, 09, 2013 - 11:33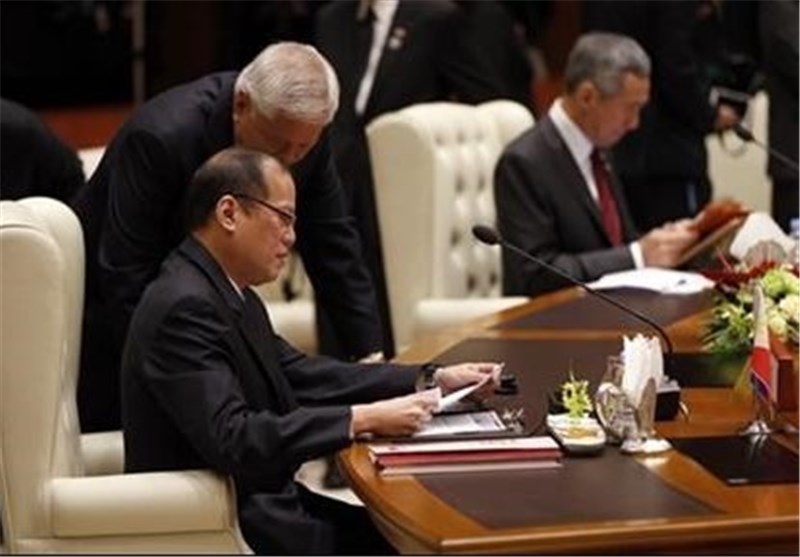 Leaders of the Association of Southeast Asian Nations (ASEAN) were to first meet among themselves on Wednesday before the leaders of eight other countries - including China, Japan, South Korea and India - joined them for two days of closed-door talks.
They will attempt to overcome maritime tensions and inject fresh momentum into regional free-trade initiatives, Al Jazeera reported.
Obama was forced to cancel a four-nation swing through Southeast Asia, including attendance at the ASEAN meeting and an earlier summit in Bali, Indonesia, to grapple with a budget deadlock that sparked a partial shutdown of the US government. Secretary of State John Kerry is taking his place.
That has given Chinese Premier Li Keqiang a chance to take the spotlight.
Although its annual meeting is often derided for being more talk than action, ASEAN and its 10 nations are a prized catch, both politically and economically, in the rivalry between a rising China and a United States that has been trying to reassert its dominance in the region of more than half a billion people.
ASEAN wants to transform itself by the end of 2015 into an EU-like community in two years with a freer flow of goods, services and investments, though there are doubts as to whether that timeframe is feasible.
China plans to establish an Asian investment bank to help finance infrastructure projects in the region, Li said in an interview published by the Borneo Bulletin, a newspaper in Brunei.