Polls Open in Presidential Election in Azerbaijan
TEHRAN (Tasnim) - Azerbaijan is voting Wednesday in a presidential election that looks certain to see strongman president Ilham Aliyev seal a third term, with critics claiming a widespread crackdown on his foes ahead of the poll.
October, 09, 2013 - 12:07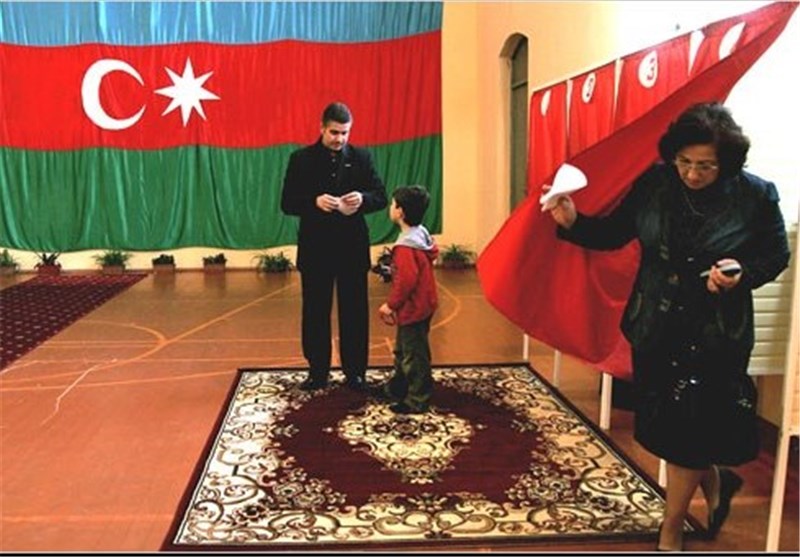 Despite refusing to campaign publicly, Aliyev appears a shoo-in as the authorities exert an iron grip over most media in the tightly controlled ex-Soviet state.
The 51 year old leader came to power in a 2003 vote after the death of his father Heydar, a former KGB officer and Communist era boss who ruled the oil rich Caspian Sea nation for the 10 years before, AFP reported.
Aliyev was re-elected in 2008 with 89 percent of the vote in a poll Western observers refused to call free and fair.
Now, after a disputed 2009 referendum allowed Aliyev to run again, opinion polls ahead of the vote put him on over 80 percent as he bids to extend his family's decades long hold on power against nine other candidates.
Aliyev has skipped televised debates and rejected public rallies. Those backing him argue that his record speaks for itself.
espite the muted campaign with candidate posters restricted and little mention of the vote in the media official turnout is expected to be robust. Some 5 million people are eligible to vote.
Rights groups accuse the authorities of an intense clampdown on dissent ahead of the polls, including the jailing of scores of critics on charges the opposition say are trumped up.
Polls will close at 1900 local time (1400GMT) and the first partial preliminary results are expected out overnight.