Pakistan Requests Iran's Financial Assistance to Finish Gas Pipeline
TEHRAN (Tasnim) – Pakistan has asked Tehran to provide it with financial assistance to the tune of $2 billion for the completion of its section of the Iran-Pakistan (IP) gas pipeline.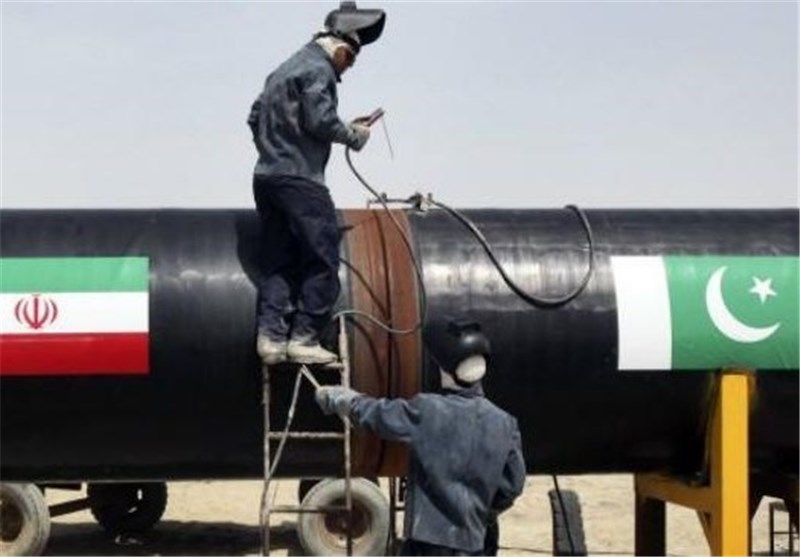 Pakistani Petroleum Minister Shahid Khaqan Abbasi said on Tuesday that the preparatory of the pipeline project was over and that his country has asked Iran to provide $2 billion for the construction of the 780-kilometer pipeline on its side of the border.
Pakistan's request for financial help from Tehran comes while the Iranian side of the multi-billion-dollar project is almost complete.
When finished, the 2,000 kilometer long pipeline will carry 8.7 billion cubic metres of gas per year to the energy-hungry Pakistan, with the maximum capacity set at 40 billion cubic metres.
"All these issues will be discussed in a meeting which we have requested, but so far there is no reply from the Iranian side," Abbasi said.
Asked if he expected the project to be finished before the December 2014 deadline, Abbasi said: "Anything is possible, if we have the resources... It depends on the financing and availability of the machinery."
On March 11, Iran's former President Mahmoud Ahmadinejad and his Pakistani counterpart Asif Ali Zardari inaugurated the much-delayed section of the pipeline.
The US has threatened Pakistan with sanctions if Islamabad implements the deal with Iran. However, Pakistan has, on several occasions, stressed that it will pursue the gas pipeline project.
The pakistani minister , however, denied coming under pressure over the pipeline from Washington since Prime Minister Nawaz Sharif won the general elections in May. "Americans have not so far talked about this pipeline with us at any level," he said.
Iranian President Hassan Rouhani met Pakistani prime Minister Nawaz Sharif on the sidelines of the UN General Assembly last month to discuss energy issues. Sharif said his administration supports the pipeline to address ongoing energy concerns.