Deputy FM: Geneva N. Talks Opportunity for Both Sides to Usher Change
October, 10, 2013 - 15:19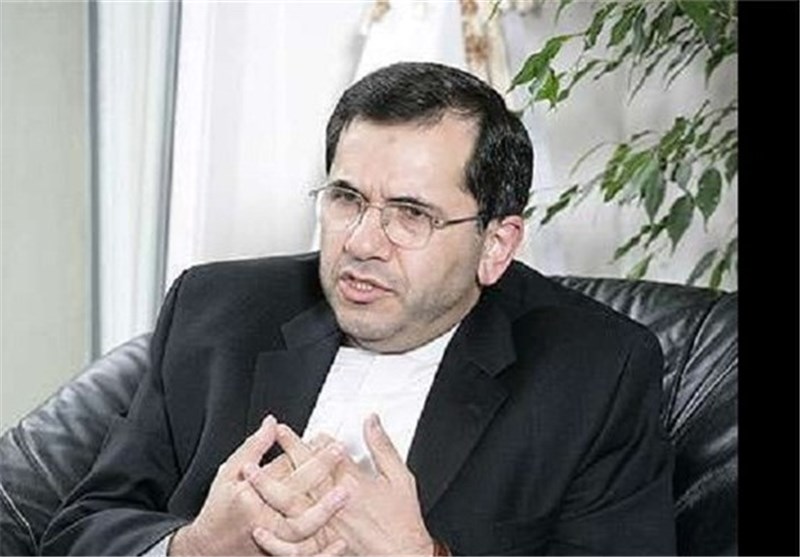 TEHRAN (Tasnim) – An Iranian deputy foreign minister said the upcoming Geneva talks between Iran and the six world powers are an exceptional opportunity for both sides to usher in a new phase in their interactions, one based on respect for one another's interests.
Iranian Deputy Foreign Minister for European and American Affairs Majid Takht Ravanchi in his Wednesday evening meeting with Swiss Deputy Foreign Minister Ives Rossier said the forthcoming talks between Iran and the Group 5+1 in Geneva could make for a new start in interactions between the two sides, which have so far failed to make much headway in their talks over Tehran's nuclear program, which started in 2006.
The Swiss diplomat, too, for his part expressed the hope that during the next round of nuclear talks, hosted by his country, the two sides would manage to reach a compromise, remove the remaining concerns, and take shared steps aimed at resolving the lingering issue.
Top diplomats from Iran and the G5+1, also known as P5+1, which includes the five permanent members of the UN security Council as well as Germany are to meet in Geneva on October 15 and 16 to discuss Iran's nuclear program.
Iran's foreign minister has said world powers negotiating with Tehran over its nuclear program must come up with new proposals before talks in Geneva.
"The previous P5+1 plan given to Iran belongs to history and they must enter talks with a new point of view," Foreign Minister Mohammad Javad Zarif said last week.
Meantime, Iranian Parliament Speaker Ali Larijani on October 8, once again called on the West to accept Iran's right to enrich uranium for civilian purposes, as allowed under the Non-Proliferation Treaty (NPT), to which Iran is a signatory.
He said Iran is serious about resolving the dispute over its nuclear program, and is keen to resolve the issue in a short period of time.
"From Iran's side, I can say that we are ready," Larijani told CNN's Christiane Amanpour on Tuesday.
"If the Americans and other countries say that Iran should not develop a nuclear bomb or should not move towards that," he told Amanpour, "then we can clearly show and prove that. We have no such intention. So it can be resolved in a very short period of time."
The United States and the European Union have imposed illegal unilateral sanctions against Iran under the pretext that Iran's nuclear energy program may include a military component.
Iran rejects the allegation, arguing that numerous inspections of its nuclear sites by the International Atomic Energy Agency (IAEA) have invariably failed to find any diversion towards military purposes.