Larijani: Iran Welcomes True Democracy in Syria
TEHRAN (Tasnim) – Iran is a real proponent of democracy in Syria, and believes this process will not take hold through terrorism and weapons of mass destruction, said Iran's parliament speaker in Zagreb on Thursday.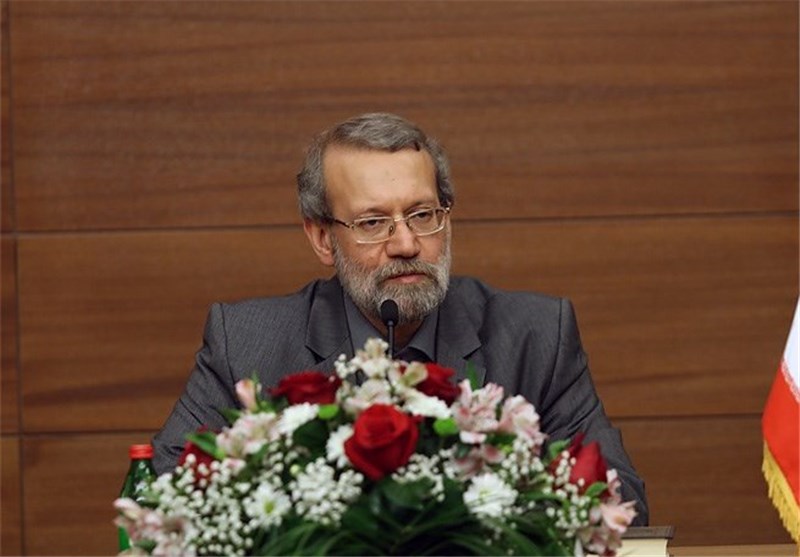 "We welcome the spread of democracy in Syria, but the fact is that it can not be created through terrorism and weapons of mass destruction. We have cautioned the regional countries on this issue," said Ali Larijani in a meeting with the Archbishop of Croatia.
Some countries train, fund and arm terrorists operating in Syria, Larijani said, because they believe the issue can only be settled through violence and the use of force. "Some European countries have fallen for this misconception, and the American who do not know the region well assume that the problem can be tackled through militarism and war."
An unknown number of terrorists from Afghanistan, Yemen, Egypt and even Europe has streamed into Syria since the start of the unrest there some two and a half years ago, who Larijani said have murdered and beheaded many Christians, Alawites, and Sunni Muslims.
Iran's parliament speaker is in Croatia on the last leg of his tour of three European countries that earlier took him to Serbia and Switzerland.
Iran believes that intervention of foreign governments has only worsened the crisis and that arming the rebels further inflames the tensions, and has called on all Syrian sides to sit together to find a negotiated settlement for a conflict that can rip apart the social and economic fabric of the Syrian society.
According to the latest UN figures, the Syrian crisis has claimed the lives of more than 115,000 people and forced more than two million others out of their country.