NATO Chief: No Military Solution to Syria Conflict
October, 11, 2013 - 15:26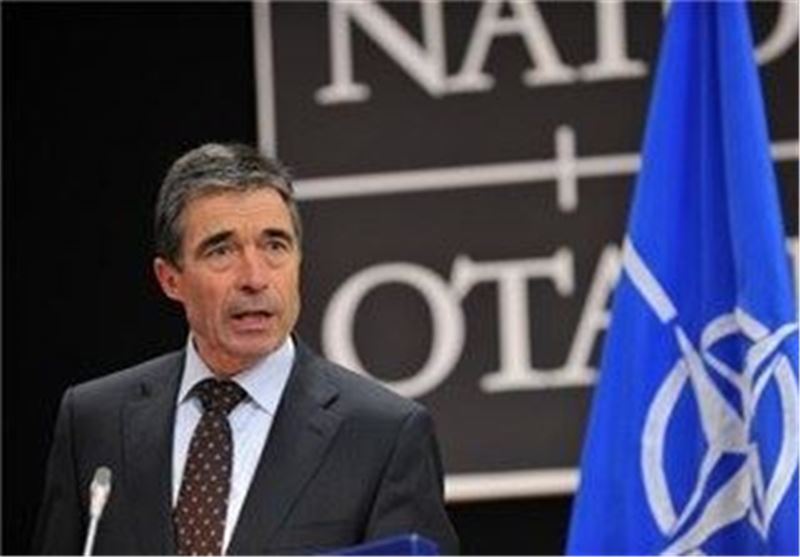 TEHRAN (Tasnim) – NATO Secretary General Anders Fogh Rasmussen said he does not anticipate any further role for the military alliance in Syria.
"There is no military solution to the conflict in Syria," Rasmussen told a press conference in Athens with Greek Foreign Minister Evangelos Venizelos on Thursday, emphasizing that a political solution is required to end the Syrian conflict, now well into its third year.
The NATO chief voiced support for a long-mooted international conference hosted by the US and Russia that would seek to negotiate a deal between the Syrian regime of President Bashar al-Assad and opposition groups.
"I urge the government and opposition in Syria to participate in this conference that hopefully will pave the way for a sustainable solution," he said, AFP reported.
The proposed peace conference – dubbed Geneva 2 -- would decide how to implement a declaration agreed by the major powers in the Swiss city in June 2012 for a transitional government in Syria.
UN-Arab League peace envoy Lakhdar Brahimi last week urged Syria's warring parties to hold talks "without preconditions" and said he hoped negotiations could take place in late November.
Rasmussen had called for "a firm international response" to the chemical weapons attacks on the outskirts of Damascus on August 21 which killed hundreds, and did not rule out a military option before a Russian-brokered deal to destroy Assad's chemical weapons cache was struck in late September.
Experts have begun supervising the destruction, by Syrian authorities, of missile warheads, aerial bombs and chemical mixing equipment.