Namibia Eager to Broaden Naval Cooperation with Iran
TEHRAN (Tasnim) - Namibian Navy Commander Admiral Peter Villo, in a visit to Iranian home-made Jamaran destroyer on Friday, called on Tehran to provide his country with naval training and experiences in manufacturing maritime facilities.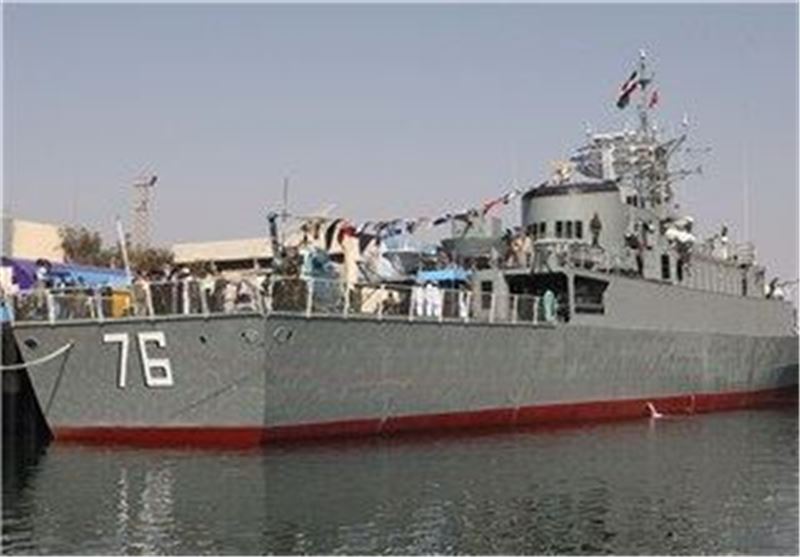 The Namibian commander, heading a military delegation from the African country, made his request after visiting the Iranian Navy's factories in southern port city of Bandar Abbas, where he could also visit Jamaran destroyer.
"Given the common maritime threats against both countries, we call for expansion of relations with the Islamic Republic of Iran's Navy in the fields of training of naval forces as well as the development and production of maritime equipment," the African official said.
Also on Tuesday, Villo met and held talks with Iranian Navy Commander Rear Admiral Habibollah Sayyari in Tehran.
The two navy commanders held talks after attending an official military reception ceremony in the honor of the Namibian high-ranking guest.
Namibia is a large and sparsely populated country on Africa's southwest coast, which gained independence from South Africa on 21 March 1990, following the Namibian War of Independence and has enjoyed stability since then.
It has a population of 2.1 million people and a stable multi-party parliamentary democracy.
The Islamic Republic of Iran reopened its embassy in the Namibian capital, Windhoek, on July 8, 2013, after 16 years in a bid to strengthen Tehran's cooperation with the African country.