One Killed in New Protests in Egypt
TEHRAN (Tasnim) - One person was killed in clashes during protests in Egypt on Friday, state news agency reported.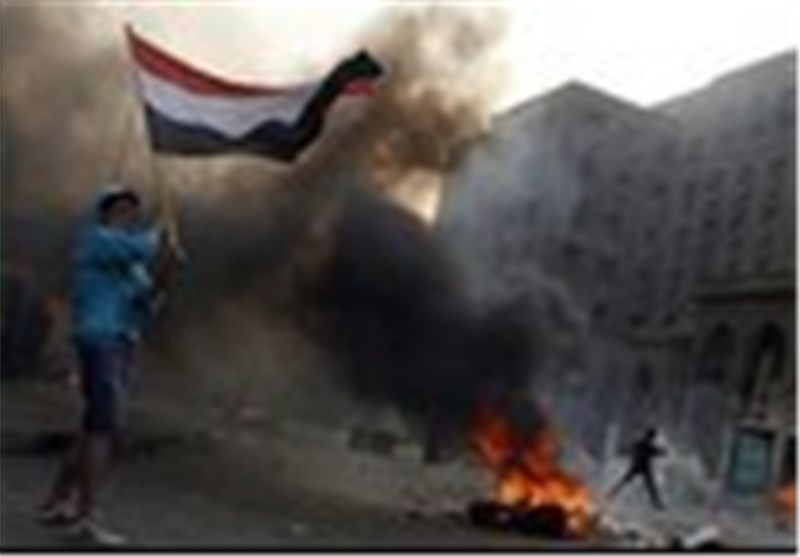 MENA quoted an ambulance service as saying the death occurred in the Nile Delta province of Sharqia.
Earlier, police fired teargas in the coastal city of Alexandria to break up clashes between opponents and supporters of ousted President Mohamed Mursi, security sources said.
Egypt has been thrown into turmoil by the military's ouster of Mursi on July 3 after mass protests against his rule, a move that prompted his Muslim Brotherhood movement to organize daily demonstrations in cities across the country, Reuters reported.
Thousands of Mursi's supporters protested on Friday in the capital Cairo, the second biggest city Alexandria and other coastal and Nile Delta towns, the security sources said.
Smaller clashes also broke out in the coastal city of Damietta, where one Mursi supporter was injured.
On August 14, Egyptian security forces broke up the two main pro-Mursi sit-ins in Cairo and killed hundreds of civilians.
The government then declared a state of emergency and imposed a curfew. Thousands of Brotherhood members, including Mursi himself, have been arrested.
Around 57 people were killed in clashes between Mursi's supporters and opponents last Sunday, one of the bloodiest days since the army seized power.