Iran Protests to UNESCO over Azerbaijan's Anti-cultural Move
October, 12, 2013 - 18:04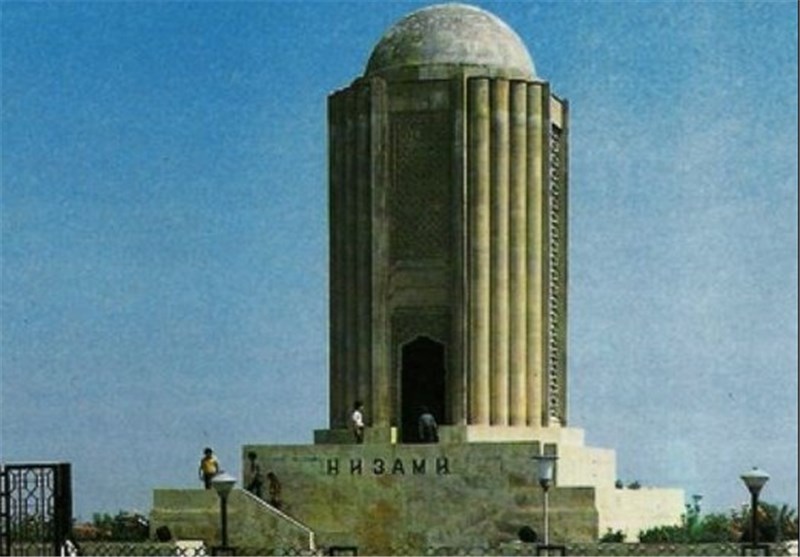 TEHRAN (Tasnim) – Iran has lodged a complaint with the United Nations Educational, Scientific and Cultural Organization over the Republic of Azerbaijan's continued removal of Persian inscription adorning the mausoleum of a renowned 12-century poet.
Head of Iran's Cultural Heritage, Handicrafts and Tourism Organization (CHTO) Mohammad Ali Najafi sent a letter of protest to UNESCO over the Republic of Azerbaijan's removal of tiles bearing Persian inscription in the mausoleum of Nezami Ganjavi.
In his letter to Director General of UNESCO Irina Bokova, Najafi has described the Azeri government's move as an attitude in defiance of cultural considerations.
Nizami Ganjavi (1141 - 1209), whose formal name was Jamal ad-Din Abu Muḥammad Ilyas ibn-Yusuf ibn-Zakki, was a 12th-century Persian poet. He is considered the greatest romantic epic poet in Persian literature that brought a colloquial and realistic style to Persian epic.
In August, the Azeri government destroyed tiles with Persian inscription on them at the mausoleum of Nezami Ganjavi in Ganja, using restoration work as a pretext for the measure.
Azerbaijani's plan to replace the inscriptions has received a negative response from Iran. "Though Azerbaijanis are trying to do something for the culture, these steps are contrary to culture," Iran's Foreign Ministry spokesperson Marzieh Afkham previously said.
In recent years the Azeri government has been waging an extensive campaign to change the identity of the famous Persian poet.
On August 21, the director of Nezami Ganjavi Centre of Azerbaijan National Academy of Sciences, Khalil Yusifli, announced his center's decision to replace the tiles inscribed with poems in the Persian language was being taken to ensure that everyone knows that Nezami is a representative of Azerbaijani literature.
This is while Nezami has not written any poems in Azeri, and the Republic of Azerbaijan became an independent country only two decades ago.