Iranian Minister Intensifies Economic Diplomacy in Washington
TEHRAN (Tasnim) – An Iranian economic delegation, headed by Economic Affairs and Finance Minister Ali Tayyebnia, held intensive talks with their counterparts from other countries on the sidelines of the joint annual meeting of the World Bank and the International Monetary Fund (IMF).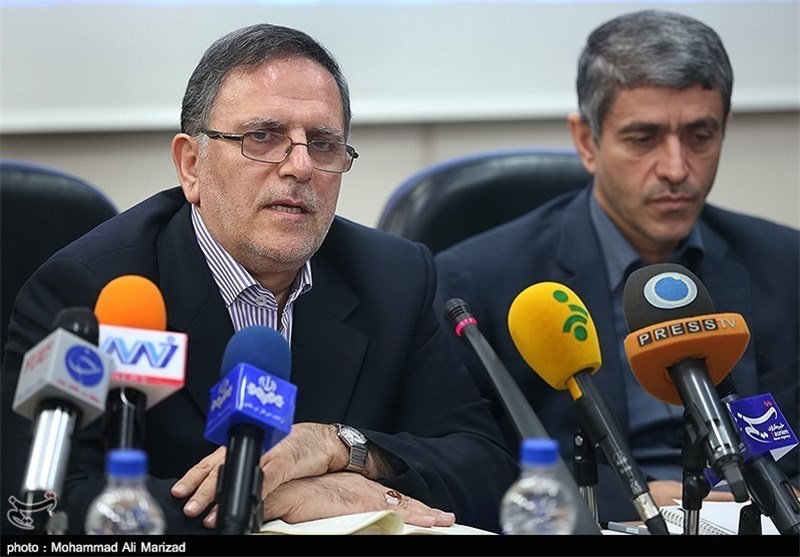 Tayyebnia and his accompanying delegation held separate meetings with central bank governors and economy ministers of India, Pakistan, Sri Lanka, and Afghanistan in Washington.
The Iranian economy minister also had a meeting with the Head of the Islamic Development Bank (IDB) Ahmad Muhammad Ali, in which the Iranian official referred to the status and significance of Iran in expansion of economic ties with the international monetary organizations, particularly the IDB.
The IDB head, too, appreciated Iran's comprehensive support for that organization.
The Iranian economy minister together with the governor of the Central Bank of Iran also had a four-hour meeting with the past and present Iranian members of the World Bank.
Tayyebnia had earlier on Friday said in his address at the joint conference of the world Bank and the IMF that the unilateral sanctions against Iran's oil industry posed serious challenges to the tenuous global economic recovery and led to scarcity, access difficulty, and lack of transparency in energy markets, Iranian economy minister said.
"I avail the opportunity to mention that the unilateral economic sanctions imposed on Iran, especially in oil and gas sectors have seriously challenged the fragile global economy, and while creating instability and lack of transparency in the markets have made equal and universal access to these vital commodities inefficient," Tayyebnia said.