Deaths Reported in Serial Iraq Bombing
TEHRAN (Tasnim) - A series of bombs has killed at least 10 people in mostly Shiite Muslim provinces of Iraq, police and medical sources said.
October, 13, 2013 - 17:56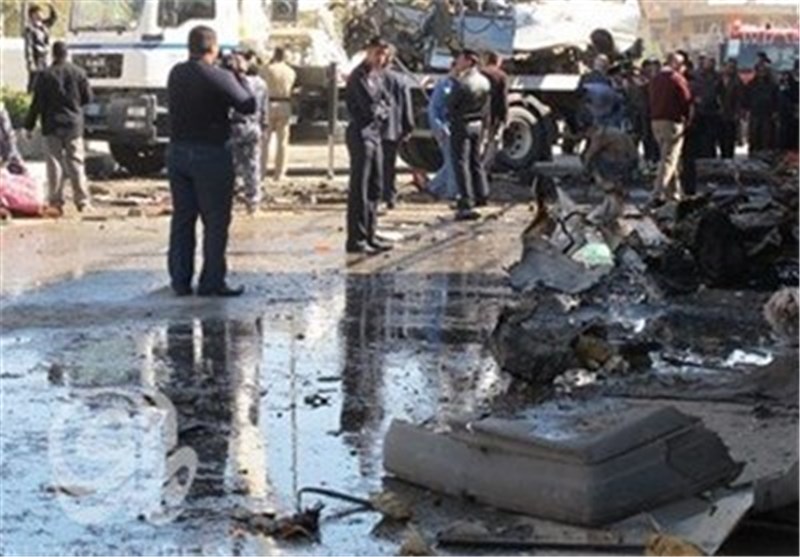 Altogether 11 bombs exploded on Sunday by remote control. The deadliest attack took place in the city of Hilla, 100km south of Baghdad, when two car bombs blew up in quick succession, killing at least five people, police said.
It was not immediately clear who was behind Sunday's attacks, which appeared to be coordinated, but insurgents, including al-Qaeda, have been regaining ground this year, Al Jazeera reported.
More than 6,000 people have been killed in acts of violence so far in 2013.
In Kut, four car bombs exploded separately, one of them near a primary school and another near a restaurant, killing at least two people and wounding 31, police said.
Leaflets signed by al-Qaeda's Iraqi affiliate have been distributed on the streets of the Baquba in recent days, telling residents not to send their children to school or they will be killed, residents and police said.
Last week, a suicide bomber drove a lorry packed with explosives into the playground of a primary school in northern Iraq and blew himself up, killing 14 children along with their headmaster.
"The surge of violence in Iraq spares no one and no place," said a statement from the UN following that attack.
Two car bombs went off simultaneously near a vehicle repair workshop, killing two people in the city of Samawa, and a civilian was killed when a car bomb blew up in a commercial street on the southern outskirts of Baghdad, police said.