FM Calls for National Support for Iranian Negotiators in Geneva
TEHRAN (Tasnim) – Foreign Minister Mohammad Javad Zarif once again called for full support for Iran's team of Iranian negotiators during talks between Tehran and the six world powers in Geneva.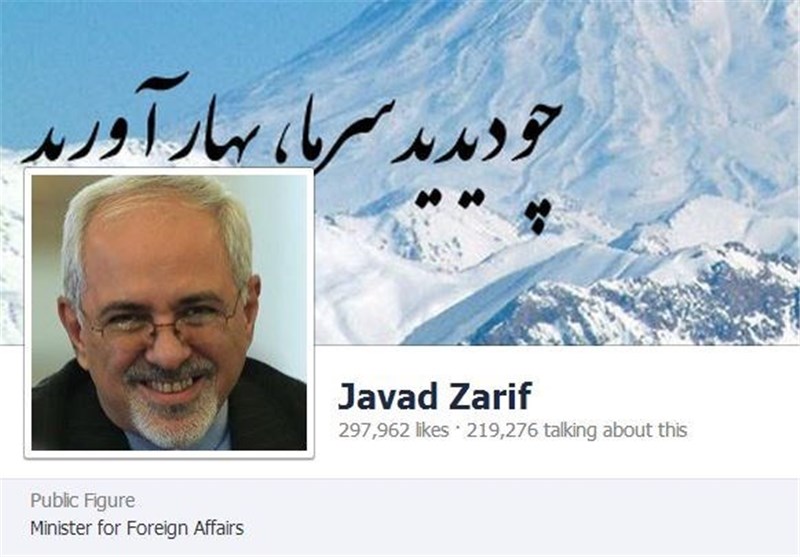 "We will do our best to ensure the negotiations will bear result as soon as possible and that they will not become goals in their own right. I definitely believe negotiations and effort to reach agreement is more difficult and onerous than just announcing the stances. For this reason, there is strong need for political groups and factions to speak with one voice on the issue and to refrain from rash, politicized judgements," Zarif said in a message posted on his Facebook page on Sunday night.
Top diplomats from Iran and the G5+1, also known as P5+1, which includes the five permanent members of the UN Security Council --Russia, China, the US, Britain and France-- as well as Germany are to meet in the Swiss city of Geneva on Tuesday and Wednesday to discuss Iran's nuclear program.
The Iranian minister is to leave Tehran for Geneva today. He will attend the opening session of the talks to present Iran's framework for a solution to the nuclear dispute, and will be present in the negotiations only if other parties are represented by their foreign ministers.
Zarif described the forthcoming negotiations as the start of a tough and relatively time-consuming process, expressing hope that the Iranian delegation would reach an agreement with the other side on "a roadmap for a solution" by Wednesday.
The team of Iranian negotiators will include Deputy Foreign Minister for Legal and International Affairs Seyed Abbas Araqchi, Deputy Foreign Minister for European and American Affairs Majid Takht Ravanchi, Foreign Ministry's Director-General for the Economic and Specialized International Affairs Hamid Ba'eedinejad, Foreign Minister's Legal Adviser Davoud Mohammadnia, and Mohammad Amiri from the Atomic Energy Organization of Iran.
Some sources have quoted Araqchi as saying he will lead the Iranian team in the talks with European Union foreign policy chief Catherine Ashton and top diplomates from the G5+1 countries.
This will be the first round of negotiations since Iranian President Hassan Rouhani took office in early August. The last meeting between Iran and the G5+1 in the Kazakh city of Almaty ended with an impasse in April.
Zarif has recently said that he and his negotiating team are going to offer a new set of proposals during the upcoming talks with the six world powers in Geneva.
"I will put forward a new plan to resolve the dispute over Iran's nuclear activities during the next round of talks with the Group 5+1," Zarif said, without elaborating on the contents of the new plan.