Middle Eastern Central Bank Governors Meet in Washington
TEHRAN (Tasnim) – Central bank governors, among them Iran's central bank chief, and economy ministers of Middle Eastern and North African countries attended a session with Christine Lagarde, the Managing Director of the International Monetary Fund, in Washington on Sunday.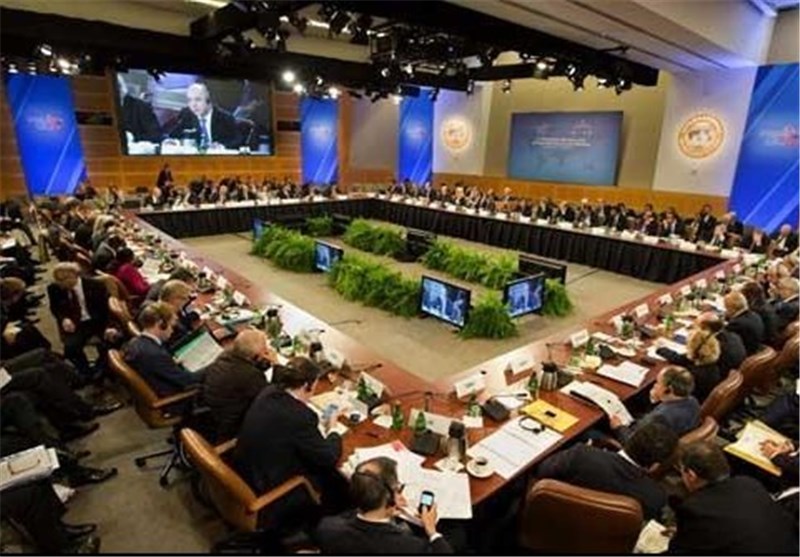 In the meeting, held on the sidelines of the 2013 joint meeting of the World Bank and the International Monetary Fund, Governor of the Central Bank of Iran Vallioll Seif appreciated the IMF activities in the regional countries and called on the international institution to offer more help to those countries to address their economic problems.
Seif elaborated on the new conditions in Iran and the plans adopted to improve the economic situation of the country, asking the IMF managing director to cooperate with Iran and provide the country with the experience of that organization's experts.
International Monetary Fund (IMF) Managing Director Christine Lagarde had earlier said that the global economy is "hyperconnected" and undergoing big changes and that policymakers should guard against new risks in tandem with these new trends.
Addressing the plenary session of annual meetings of the IMF and the World Bank, which started on Friday, she said, "We have a responsibility to raise our eye and look toward some of the major changes that will transform the global economy over the next generation."
In this more multi-polar world, the share of emerging and developing economies in global gross domestic product (GDP) will increase from about half to nearly two-thirds in the next decade, with a rapidly expanding middle class in those nations, she said.
The world's top financial officials were in Washington, D.C. over the weekend for the annual meetings of the International Monetary Fund and the World Bank. The partial government shutdown and the debt ceiling standoff in the US were hot topics among the visiting world financial leaders.
The Annual Meetings of the World Bank Group and the International Monetary Fund each year bring together central bankers, ministers of finance and development, private sector executives, and academics to discuss issues of global concern, including the world economic outlook, poverty eradication, economic development, and aid effectiveness.