Top Banker Calls Lifting Sanctions Time-Taking Process
TEHRAN (Tasnim) – Governor of the Central Bank of Iran predicted that sanctions imposed on Iran by western countries would be lifted in stages and, even when lifted, they take a long time to have tangible results on the ground.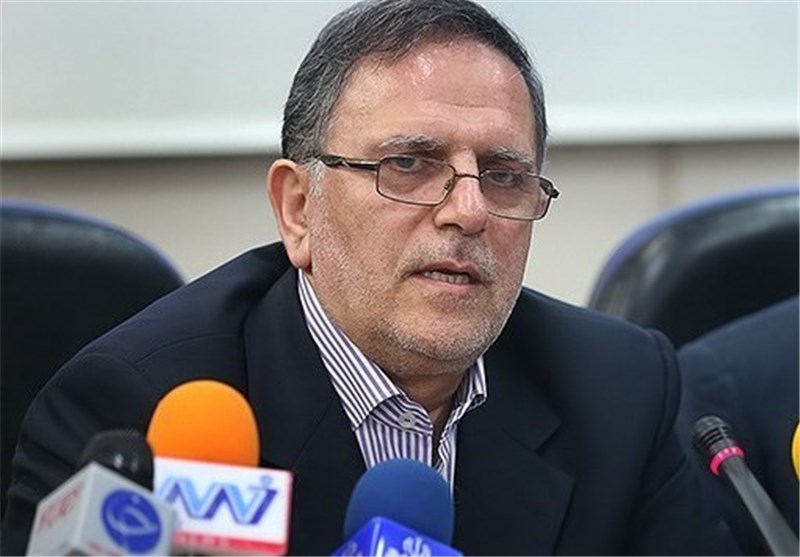 "Even in the best conditions, it would take a lot of time so that removal of sanctions could produce an effect," Valiollah Seif said on the sidelines of the annual autumn meeting of the International Monetary Fund (IMF) and the World Bank in Washington.
Western sanctions against Iran started in the early 1980s, and since then the country has come under dozens of sanctions. Some of them are based on UN Security Council resolutions, others are decisions by the European Union, others are acts of the US Congress and still others are executive orders by the US president.
At the beginning of 2012, the United States and the European Union passed new sanctions on Iran's oil and financial sectors with the goal of preventing other countries from purchasing Iranian oil and conducting transactions with the Central Bank of Iran that collects revenue from oil sales. The sanctions came into force in early summer 2012.
The United States and the European Union have imposed illegal unilateral sanctions against Iran under the pretext that Iran's nuclear energy program may include a military component.
Iran has consistently defended its right to enrich uranium as part of a civilian nuclear energy and medicine program, and rejects allegations it is after building a nuclear weapons capability, arguing that numerous inspections of its nuclear sites by the International Atomic Energy Agency (IAEA) have invariably failed to find any diversion towards military purposes.
"The planning has been made in such a way that we do not think the sanctions could be removed quickly," Seif noted.
The Iranian official further pointed to the recent attitudes towards Iran on the international scenes, and said, "The type of events that have taken place about sanctions recently raise hope that our conditions will become better in future in light of the positive horizon that has been created."
Following a meeting between foreign ministers of Iran and the five permanent members of the UN Security Council plus Germany in New York over Tehran's nuclear energy program on September 26, US Secretary of State John Kerry said Washington could begin removing the sanctions on Tehran within months if a "transparent process is in place" over the nuclear issue.
Kerry also said a deal on Iran's nuclear program could be reached within three- to six-month time frame and would have the potential to dramatically improve relationship between the two countries.