Bomb Near Mosque in Northern Iraq Kills 12
TEHRAN (Tasnim) - A bomb ripped through a crowd of worshippers coming out of a mosque in northern Iraq after prayers at the start of a major Muslim holiday on Tuesday, killing 12 people and wounding 24, Iraqi officials said.
October, 15, 2013 - 15:07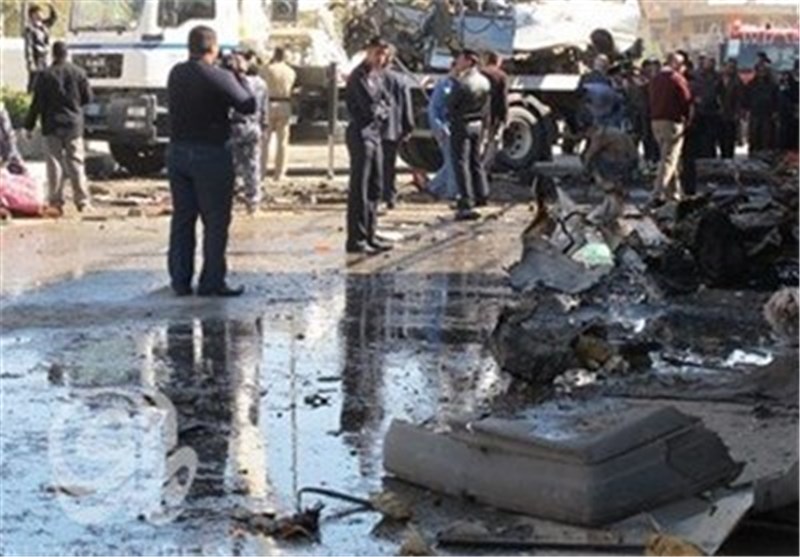 The attack took place in the oil-rich city of Kirkuk, 290 kilometers (180 miles) north of Baghdad, said Police Col. Taha Salaheddin.
The bomb went off as worshippers were leaving the al-Qodus mosque after morning prayers for the beginning of the Eid al-Adha holiday, Salaheddin said.
No one immediately claimed responsibility for the attack and police sealed off the area around the mosque. Medics in the Kirkuk General Hospital confirmed the casualty figures, speaking on condition of anonymity because they were not authorized to talk to the media, AP reported.
Kirkuk provincial police chief, Brig. Gen. Jamal Tahir Bakir said that security measures had been stepped up, especially on the entrances to the city.
Kirkuk, a frequent flashpoint for violence, is home to an ethnic mix of Arabs, Kurds and Turkomen who all have competing claims to the oil-rich city.
More than 5,000 people have been killed in Iraq since al-Qaeda and other militants stepped up attacks following a deadly security crackdown against a Sunni protest camp in April.
The surge has sparked fears that the country could see a new round of widespread sectarian bloodshed similar to that which brought the country to the edge of civil war in 2006 and 2007.