Strong Quake Kills Dozens in Philippines
October, 15, 2013 - 16:55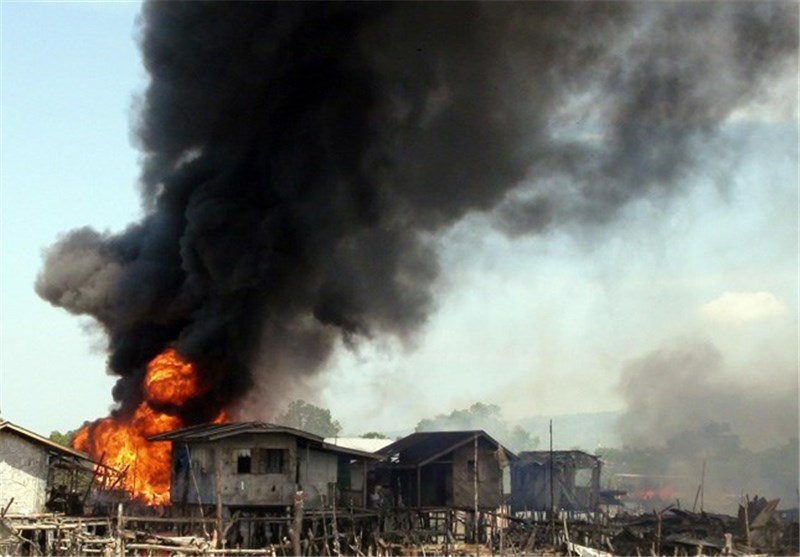 TEHRAN (Tasnim) - Seventy-three people have been confirmed killed in a powerful earthquake that struck the central Philippines on Tuesday, authorities said.
At least 57 people died on the island of Bohol, where the 7.1-magnitude quake's epicentre struck, according to Bohol police chief Senior Superintendent Dennis Agustin.
The national disaster agency had previously reported 16 deaths on the neighbouring islands of Cebu and Siquijor.
The quake caused centuries-old churches and modern buildings to crumble, while major roads were also ripped open and blocked by landslides.
"I was fast sleep when suddenly I woke up because my bed was shaking. I was so shocked, I could do nothing but hide under the bed," Janet Maribao, 33, a receptionist in Cebu, told AFP.
The governor of Bohol reported that at least 16 people had died there and more than 100 others were injured, while one person was confirmed killed on the neighbouring island of Siquijor.
All the areas are famed for their idyllic white sands and turquoise waters.
Balido and others involved in the relief and rescue operations warned the death toll would climb, with the full extent of the damage yet to be assessed.
Nevertheless, they expressed relief the earthquake occurred on a public holiday, meaning there were fewer people than normal in many of the major buildings that suffered damage.
The quake struck at 08:12 (0012 GMT) near Balilihan, a town of about 18,000 people on Bohol, at a depth of 20 kilometres (12 miles), the USGS reported.