Iran Top Negotiator Hopes for Shift in G5+1 Attitude
October, 16, 2013 - 11:46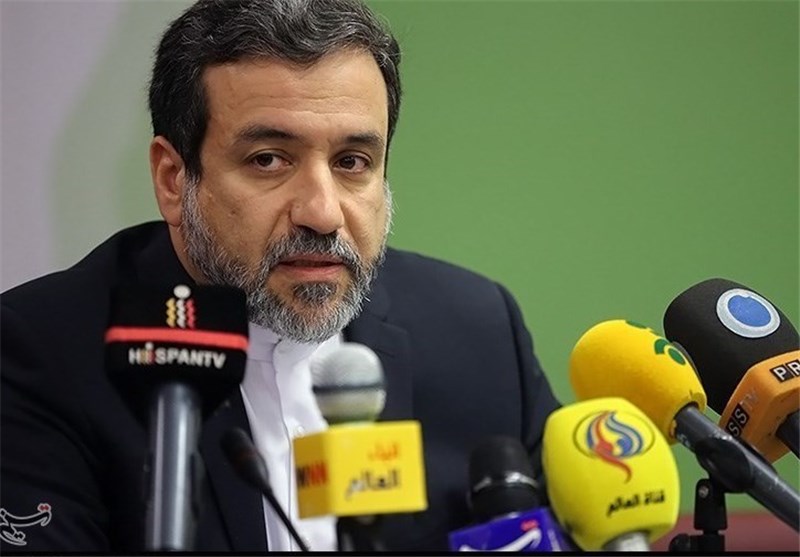 TEHRAN (Tasnim) – Head of the Iranian team of negotiators in nuclear talks with the six major world powers said the G5+1 countries have evinced a positive tone in the negotiations, but still there has been no significant shift in their attitude towards the talks.
Iran's Deputy Foreign Minister for Legal and International Affairs Abbas Araqchi who leads Iranian team of nuclear negotiators in Geneva, said in a press conference on Tuesday night that members of the Group5+1 (the five permanent UN Security Council members plus Germany) have had a tone that was more positive compared to the previous negotiations.
"But" the Iranian diplomat added "we have not seen any change in their attitude."
The new round of talks on Tehran's nuclear program was attended by senior diplomats representing the Islamic Republic of Iran and the G5+1 countries -- with the European Union foreign policy Chief Catherine Ashton acting as chairwoman for the talks for the G5+1 bloc -- in Switzerland on Tuesday and is to continue today.
During the Tuesday morning session, Tehran presented a three-step plan that aims to bring the standoff over the Islamic Republic's peaceful nuclear program to an end, but details of the proposals have been kept under wraps.
Araqchi further noted that with its new proposals, Iran has proven a major shift in its attitudes, and expressed the hope that the other side would also change its attitude in Wednesday sessions.
"Without a change in their attitude, it would be difficult to move forward," he explained.
He had earlier said that Iran's package was based on "the same step-by-step approach which was brought up and generally agreed on" in meetings with the six powers taking part in the nuclear talks, adding that the "logical, balanced and realistic" plan makes it possible for both sides to take the first step toward breaking the deadlock over Tehran's nuclear energy program.
Araghchi had earlier said the Iranian plan called "An End to the Unnecessary Crisis and a Beginning for Fresh Horizons" contained many new ideas and had the capacity to make a breakthrough but added negotiators had agreed to keep the details confidential for now.