Iran's FM Optimistic about Reaching Common Ground in N. Talks
TEHRAN (Tasnim) – There is no reason for any concern about Tehran's nuclear program, the Iranian foreign minister affirmed, noting that he was optimistic about reaching a common goal with the group of six major world powers.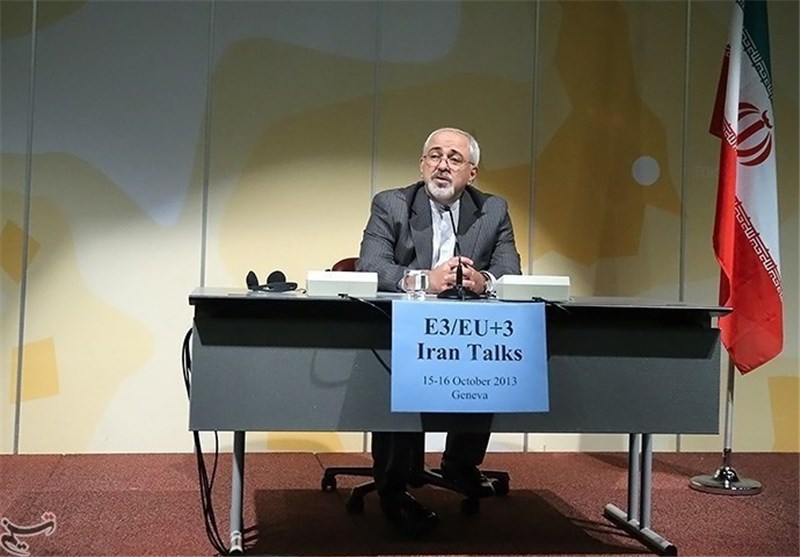 Speaking in a press conference after conclusion of the two-day nuclear talks between Iran and the Group 5+1 (the five permanent UN Security Council members plus Germany) in the Swiss city of Geneva, Mohammad Javad Zarif, whose acute back pain forced him to sit in a wheelchair, said the Islamic Republic is "optimistic" that it could reach a common goal with the other side.
"The negotiations show both sides are serious and want to create common ground," said Zarif who stressed the need for political will to address the existing problems and to "move ahead."
The Iranian minister once again reiterated the purely civilian nature of his country's nuclear program, but said Tehran is ready to address any reasonable concern over its program in good faith.
"We feel there is no reason to be concerned about Iran's nuclear program, and our purpose requires that we remove the possible concerns," he told reporters in Geneva on Wednesday evening.
When asked about reciprocal measures by the other side, Zarif described the negotiations as a right step in building confidence as he said the Iranian people do not have much trust in the way the West has treated the Islamic Republic, implying that the West, too, needs to gain the trust of the Iranian nation.
But he sounded a note of optimism about the two-day talks, the first ones since Iran's President Hasan Rouhani assumed office in early August.
"I feel we took a major step; the discussions were serious and we covered details which both sides needed; in my opinion the will was there, and I hope this can be a good start for further steps," said Iran's top diplomat.
The Iranian foreign minister further called for "positive look" at future of talks and said Iran is willing to have "broader cooperation," and asked the other negotiating parties to accept new realities.
"They (G5+1) need time to react our proposals and we hope they adopt a logical approach," Zarif said, reiterating that he is satisfied with the last two days of talks in Geneva.
As regards his possible meeting with counterparts from the six world powers, Zarif said he is "ready" for such a level of talks for "finalizing agreements" made during the talks.