Top Negotiator: Negotiating Parties Moving in Good Direction
TEHRAN (Tasnim) - A senior Iranian negotiator praised the positive trend of talks between Iran and the six world powers in Geneva, and stressed that the two sides are moving in "good direction".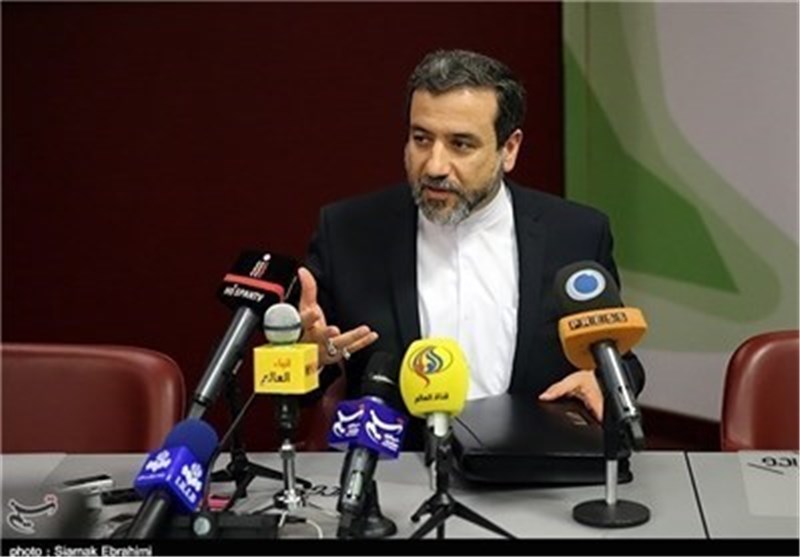 Speaking to reporters after conclusion of the two-day nuclear talks between Iran and the Group 5+1 (the five permanent UN Security Council members plus Germany) in the Swiss city of Geneva on Wednesday, Deputy Foreign Minister Seyed Abbas Araqchi stated that "despite difference" the two sides "are moving in right direction to remove differences".
He further noted that the western parties were serious in their talks with Iran in Geneva.
Earlier, Iranian Foreign Minister Mohammad Javad Zarif said in a press conference in Geneva that the Islamic Republic is "optimistic" that it could reach a common goal with the other side.
"The negotiations show both sides are serious and want to create common ground," said Zarif who stressed the need for political will to address the existing problems and to "move ahead."
The Iranian minister once again reiterated the purely civilian nature of his country's nuclear program, but said Tehran is ready to address any reasonable concern over its program in good faith.