Latest Snowden Leak Details NSA's Involvement in Lethal Drone Strikes
October, 17, 2013 - 16:19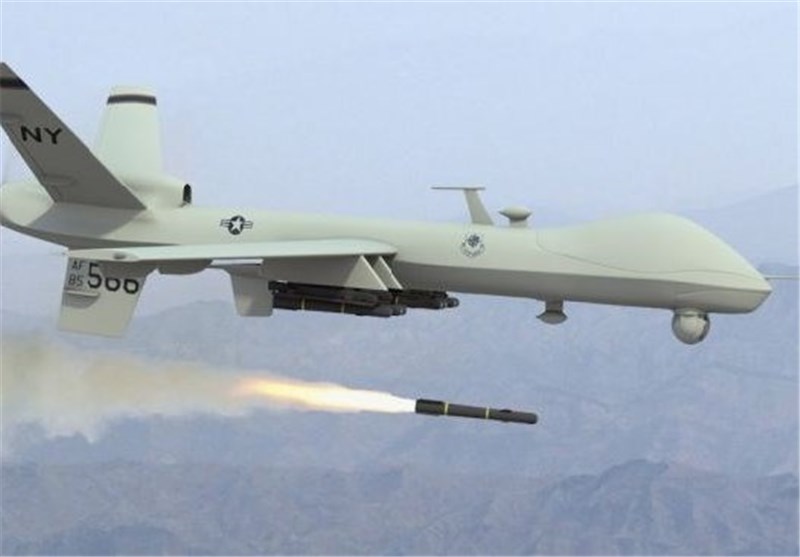 TEHRAN (Tasnim) - The National Security Agency provided the Central Intelligence Agency with crucial information on an associate of Osama bin Laden, who was killed days later by a US drone strike, according to a report based on documents provided by Edward Snowden.
Hassan Ghul was a known Al-Qaeda operative in Iraq who was captured in 2004 and turned over information regarding bin Laden's courier network. He was transferred to a secret CIA prison before being released to Pakistan in 2006. Ghul was killed six years later in the country's tribal belt, eliminated by a drone strike that the US has never publicly acknowledged.
Now, a new report from The Washington Post has revealed that an email from Ghul's wife "about her current living conditions" was intercepted by the NSA and provided enough information to determine where the wanted Ghul had gone into hiding, RT reported.
The Post did withhold information at the request of US officials who said that full disclosure could hurt national security.
"This information enabled a capture/kill operation against an individual believed to be Hassan Ghul on October 1," a document summarizing the mission indicated.
The files seen by the Post did not detail how the message was monitored.
While the CIA was given a budget of $14.7 billion in 2012, the NSA was designated $10.8 billion. An important function of the latter agency became monitoring the Federally Administered Tribal Areas (FATA), the remote part of northwest Pakistan where Al-Qaeda brass is known to have taken refuge.
"The NSA threw the kitchen sink at the FATA," one former intelligence official told the Post. "But if you wanted huge coverage of the FATA, NSA had 10 times the manpower, 20 times the budget, and 100 times the brainpower" of smaller intelligence units.
The NSA used signals intelligence (SIGINT) methods to catch Ghul by secretly monitoring laptops and obtaining audio files and other messages. The agency is also thought to have levied similar efforts on other drone targets.
Ghul became one of the most interesting characters in the hunt for Al-Qaeda because, upon being captured in 2004, he inadvertently revealed that the fugitive bin Laden relied on a courier network to communicate with the outside world. In doing so, he disclosed the identity of the trusted courier known as al-Kuwaiti, whom US officials would eventually follow to bin Laden's Pakistan hideout.
During his detention at a CIA black site, Ghul was subjected to stress positions and sleep deprivation. When the Bush administration decided to close the black site in 2006, he was not among the high-value detainees selected for transfer to Guantanamo Bay prison in Cuba. Instead he was transferred to a Pakistani intelligence agency and freed without US authorization.
The agency's role in coordinating the strike went past providing Ghul's location. It was also charged with making sure the drone strike eliminated the correct target. The NSA document indicated that "through SIGNIT, it was confirmed that Hassan Ghul was in fact killed."
In a statement to the Post, the NSA only said it was "focused on discovering and developing intelligence about valid foreign intelligence targets, such as terrorists, human traffickers and drug smugglers. Our activities are directed against valid foreign intelligence targets in response to requirements from US leaders in order to protect the nation and its interests from threats such as terrorism and the proliferation of weapons of mass destruction."