Lebanese Speaker Welcome Positive Atmosphere in Geneva N. Talks
TEHRAN (Tasnim) – Lebanese Parliament Speaker Nabih Berry expressed pleasure at the "positive atmosphere" which prevailed in Geneva nuclear talks between Iran and the six world powers, describing it as a victory for Iran's diplomacy.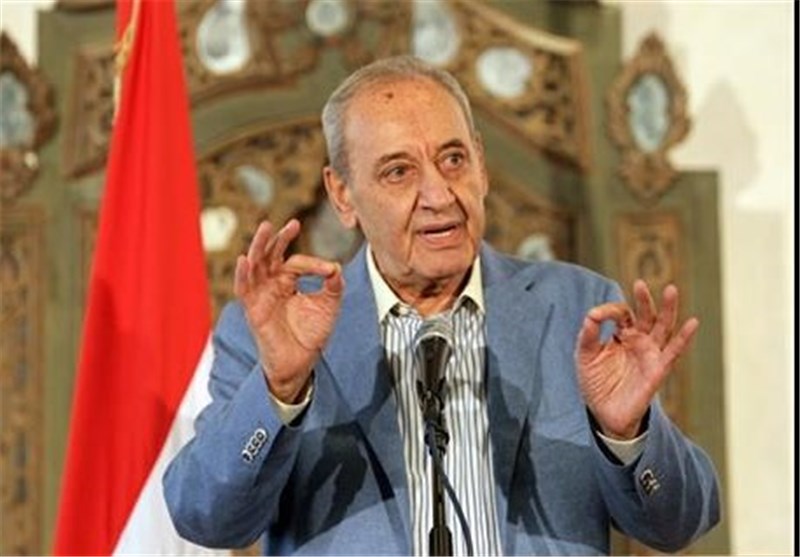 "Regardless of the possible results of the future talks between Iran and the Group 5+1, the progress made so far is a victory for the Iranian diplomacy in managing its strategic and vital cases, particularly in its pursuit of nuclear technology for peaceful purposes," Berry was quoted as saying on Thursday in an interview with Lebanon's El Nashra news website.
The developments that took place in Geneva are a stark reminder that diplomacy and dialogue are always the best and fastest ways to address problems, added Berry.
Iranian Deputy Foreign Minister, who was delegated by his boss to lead his country's team of negotiators, Abbas Araqchi, had said in Geneva on Wednesday that any nuclear agreement needs to be bolstered by guarantees from both sides.
This comes as Iran and the G5+1, made up of the five countries with permanent seats on the UN Security Council plus Germany, finished two days of talks in Geneva on Wenesday which both sides called "substantive and forward-looking."
Iranian Foreign Minister Mohammad Javad Zarif said in a press conference in Geneva that the Islamic Republic was "optimistic" that it could reach a common goal with the other side.
"The negotiations show both sides are serious and want to create common ground," said Zarif who stressed the need for political will to address the existing problems and to "move ahead."
Similarly, EU foreign policy chief Catherine Ashton, who oversees diplomacy with Iran on behalf of the six world powers, said the sides had their most detailed talks ever" on Iran's nuclear program."
Also, the White House Spokesman Jay Carney said Iran's proposal showed "a level of seriousness and substance that we had not seen before," a sentiment expressed by another US official.
"I've been doing this now for about two years, and I have never had such intense, detailed, straightforward, candid conversations with the Iranian delegation before," Reuters quoted a US official as saying on Wednesday on condition of anonymity.
And the German foreign minister said that he believes the latest negotiations held between Iran and the six world powers are the start of "serious" and "substantive" talks over the Islamic Republic's nuclear energy program.
"The Geneva talks strengthen our hope that a diplomatic solution is possible, which completely eliminates our concerns about the nature of Iran's nuclear program," said Guido Westerwelle.